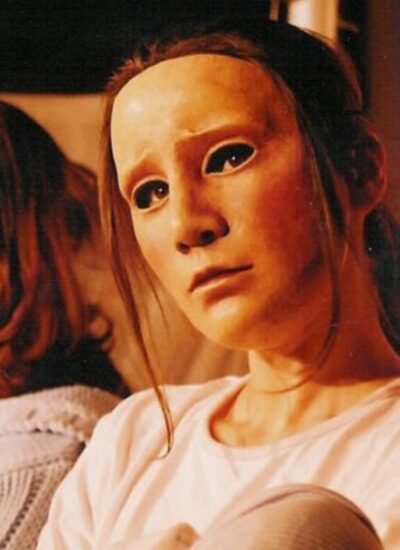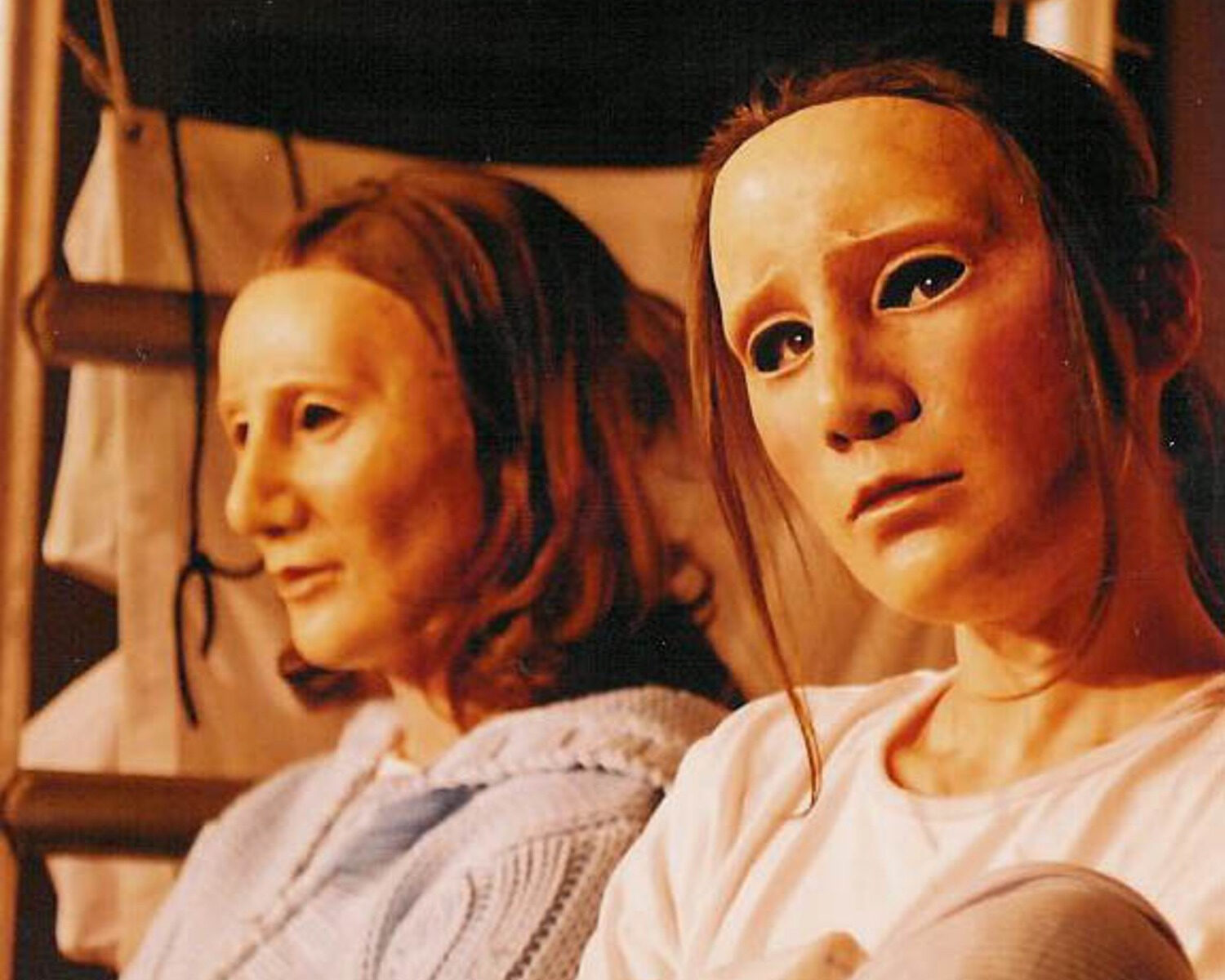 We are specialists in devising performances and developing innovative arts-based projects for people who have experiences of, or work within, criminal justice and social welfare contexts.
We work internationally with: people in prison, on probation or in mental health settings; with people with lived experience of homelessness, substance misuse and mental ill-health; with young people who are seen to be at risk of offending and who have offended; and with professionals who work with these groups. Our work is delivered in a variety of ways, including: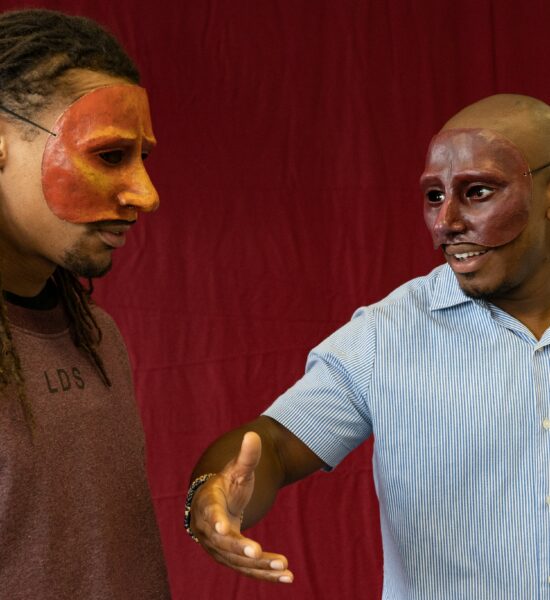 Interactive Performances for Service Users
Interactive performances for custodial or community settings
Interactive Performances for Service Users
Most of our performances are interactive and designed to challenge, provoke debate and raise awareness around specific issues. They are structured to include audience discussion and allow audience members to advise or interact with characters on stage. They also make use of the concept of mask as 'front' or coping strategy and audiences may encourage characters to 'lift their masks' to reveal thoughts and feelings which are often hidden.
Although we have a large repertoire of 'off the peg' pieces which explore issues such as violence reduction, safer custody, engagement with treatment and negotiating services in the community, we also create 'bespoke' pieces which are written in close consultation with the commissioning organisation.
We also have a number of pieces which are stylistically distinct from these interactive pieces. Examples are:
Previous which focuses on three men in a cell. It explores the impact that telling their own stories has on each of them. The men, often unwittingly, challenge each other's perceptions of the roles they have played in their lives and the impact this has had on the people close to them.
Stay which is a piece about domestic abuse. The performance provides a challenging insight into the cycle of abuse, the attitudes and beliefs which support it and the impact of these on women and children. It is aimed at men who are involved in domestic abuse programmes.
Fear of Flying which is designed for drug and alcohol recovery communities. It explores the challenges and achievements of three contrasting recovery journeys through the rich metaphorical world of flight.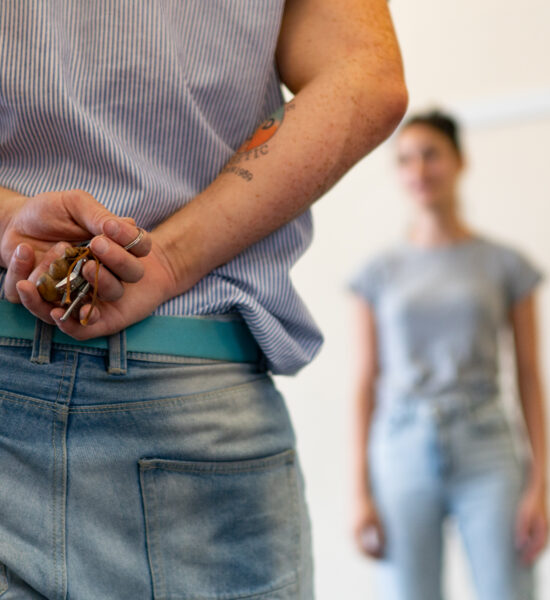 Groupwork
Working in small groups, using theatre and drama, to explore particular issues.
Groupwork
Our groupwork projects involve active experiential exercises and theatre and drama-based techniques. They are designed to be responsive to the needs of a particular group and are facilitated in a non-threatening, safe and enjoyable way. They can be focussed on broad themes like goal setting or strategies for well-being; or can explore more specific topics such as anger management or recovery maintenance.  Our practitioners are also experienced at exploring specific types of offending such as domestic abuse or sexual offending.
Using theatre, drama and metaphor allows us to explore internal processes (thoughts, feelings, beliefs) and their impact on behaviour; essentially the 'mask' and what lies beneath. Creating fictionalised characters and scenarios also allows us to work at 'one step removed', giving participants the opportunity to explore difficult material with an emotional 'safety net'. Additionally, role-play gives participants the ideal opportunity to practice specific skills in a 'rehearsal for life.'
Previous participants have noted the following outcomes among others:
A greater understanding of self
Increased motivation to change or reach a goal,
An improved sense of self-esteem and self-efficacy
Greater empathy and ability to perspective-take
Improved social, communication and problem-solving skills.
An extended repertoire of roles and skills to manage specific challenges.
Groupwork projects can vary in length from one day, to one week, and longer projects. We are aware that some people may have had no experience or negative experiences of theatre and drama but our practitioners are skilled at facilitating sessions that are non-threatening, safe and enjoyable.
Example groupwork projects include: Look Beyond, Used, Reconnect and Journey Man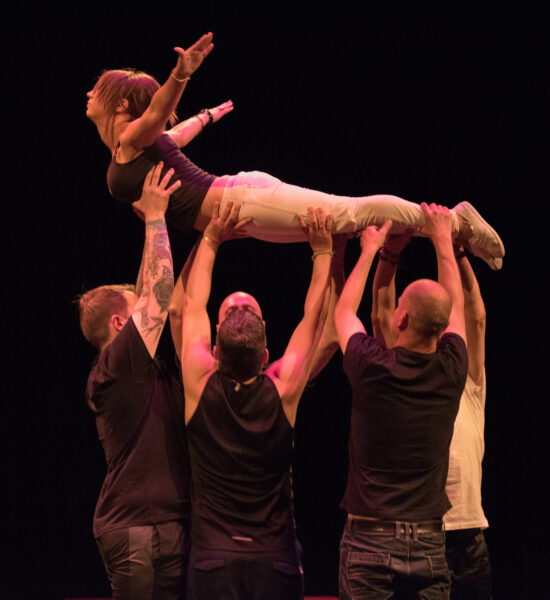 Creative Projects
A group-devised performance or film.
Creative Projects
Our creative projects, which are generally between five and ten days in length, allow participants to explore relevant themes through a groupwork process overlaid with a theatre devising process. The culmination of this is a group-devised performance or film on the final day for an invited audience of peers, family members and/or staff.
Creative projects have similar outcomes for participants to groupwork projects but also give participants the opportunity to:
Learn performance skills and discover their own creativity.
Tell stories which have personal meaning and resonance.
Produce a piece of work which they can take ownership of, and pride in.
Audience members also have the opportunity to see participants in a new and positive context while engaging with the material explored in the piece. Creative projects taking place in closed settings often result in improved morale and sense of community and more productive relationships between participants, audiences and staff.
Example creative projects in the community include: First Act and Staging Recovery and in custodial settings include: Prison Creative Projects, Black History Month at HMP Garth and a project exploring racism at HMP Huntercombe.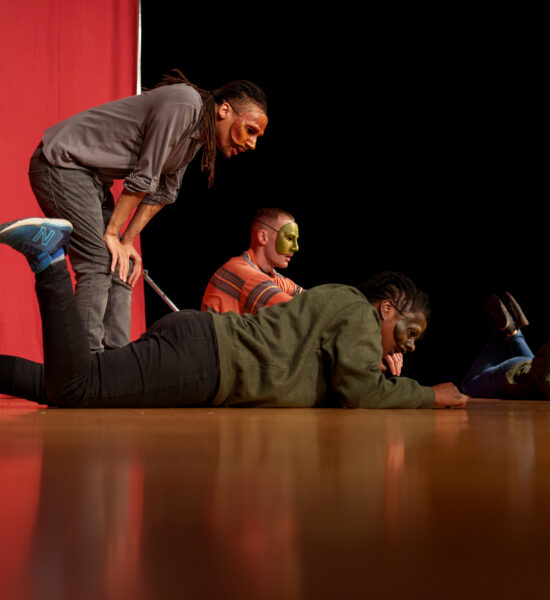 Performances for Professionals
Dynamic and engaging performances for conferences and professional training events.
Performances for Professionals
We have been devising rigorously researched, dynamic and engaging performances for conferences and professional training events for 30 years, and deliver approximately 60 of these every 12 months. Performances already in repertoire or bespoke pieces designed in close consultation with the commissioning agency, closely mirror experiences that audiences may face in their professional roles. We devise pieces which meet the needs of single or multi-agency audiences and have worked with professionals from a wide variety of criminal justice, social welfare and related fields.
A key element of these performances is the exploration of mask as 'front' or coping strategy. Characters are asked to 'lift their masks' and we see how their external behaviour is informed by their internal world of thoughts, feelings and beliefs.
Discussion time is built into the structure of performances and can focus on exploring characters' thoughts and feelings, giving advice to those characters and exploring the particular needs of service users, professionals or the agency / agencies as a whole.
These dynamic pieces:
Allow audiences to engage on an emotional, as well as cognitive, level.
Give audiences the opportunity to experience realities, relationships and environments which may normally be 'hidden' to them.
Bring theory, research, or agency procedure to life.
Illustrate the relationship between theory and practice and explore implications for 'real people'.
Encourage genuine debate and provoke delegates into action.
Examples of performances for professional audiences include: Conflict Zone, Inside Out, Getting Connected: Social Work, Getting Connected: Education, Knocking on the Door, and Home Advantage.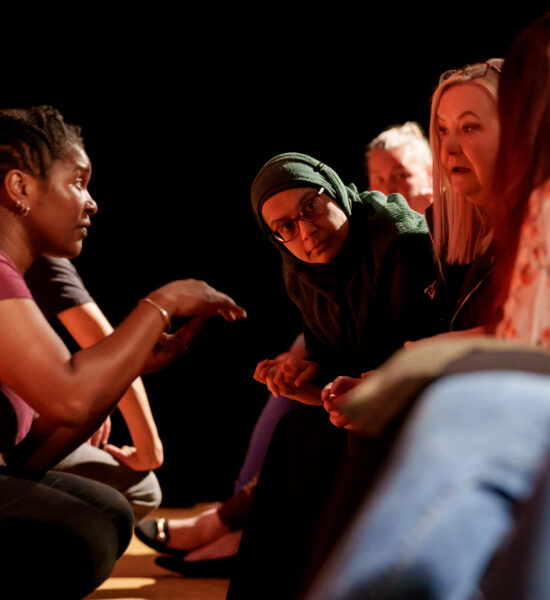 Training for Professionals, Staff, Students and Artists
A range of training options – learn how to use theatre, drama and experiential activity.
Training for Professionals, Staff, Students and Artists
We deliver a range of experiential training inputs on the use of active theatre-based methods for groupwork including:
The Other Side of The Wall: A three-day course on the use of theatre and drama-based methods in groupwork. Delivered at our offices in Birmingham or in your own work-place.
Effective use of Roleplay: Usually a one or two-day course on understanding the uses of various types of role-play and delivering role-play safely and appropriately in a groupwork context.
Bespoke training in the use of theatre and drama-based techniques geared towards an organisation's specific needs and working contexts.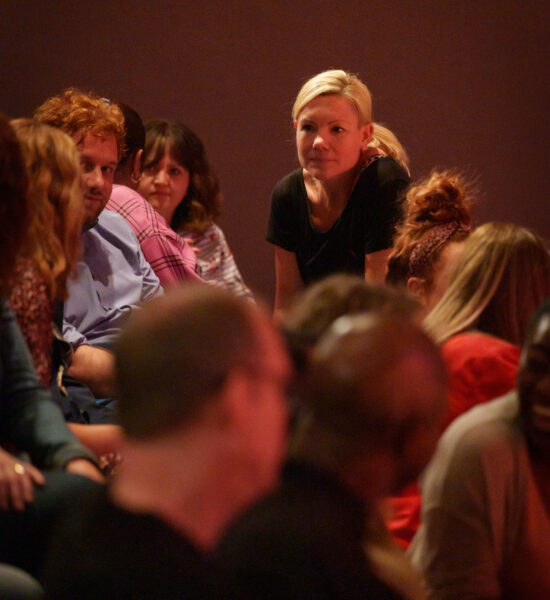 Staff and Team Development
Staff and Team development sessions – exploring work-related themes through theatre.
Staff and Team Development
We offer dynamic staff and team development sessions to allow groups of professionals to explore work-related themes through active theatre and drama-based methods. These sessions tend to focus on either team dynamics or working with service users and often cover elements of both.
Through collaborative problem-solving exercises, teams build on positive dynamics and identify areas which need working on. By scrutinising fictionalised scenarios and characters, participants are able to gain a more in-depth understanding of the needs of the people they work with and to consolidate their own working practices.
By exploring the concept of mask as 'front' or coping strategy, participants gain a greater insight into the function of certain behaviours which leads to exploration of appropriate responses. Participants have the opportunity to practice managing challenging work-related scenarios through forum roleplay.
We know that for some the notion of drama can be intimidating but our practitioners are skilled at facilitating sessions that are non-threatening, safe and enjoyable.
For an example of one of our staff and team development sessions take a look at Behind the Mask.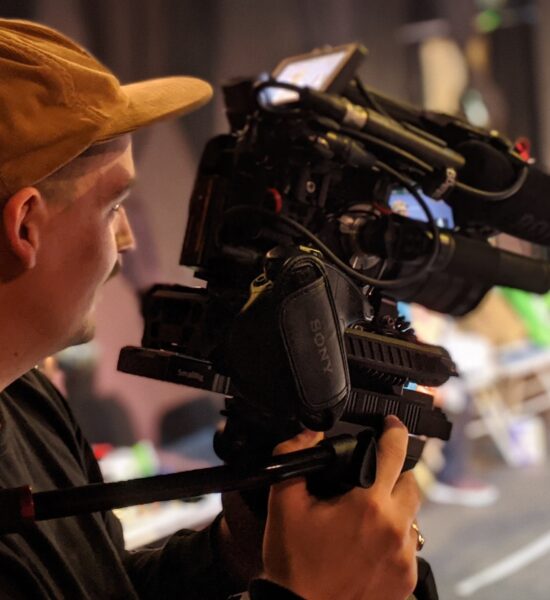 Film Projects
Films for training.
Film Projects
We work in close partnership with a number of highly experienced, professional film-makers to produce quality films for training and events.
Read about our latest work with Emotion Coaching UK here.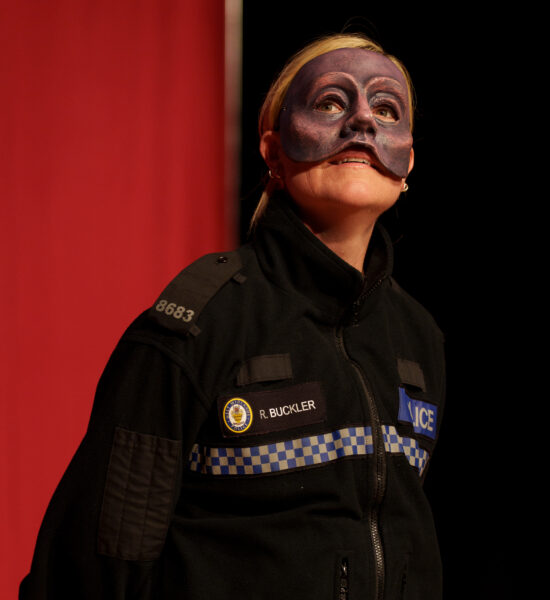 Role-Play Providers
Experienced actors to role-play at your training events
Role-Play Providers
All our practitioners are experienced at taking on complex roles, facilitating role-play sessions and providing constructive feedback to participants. Our deep knowledge of the criminal justice and broader social welfare systems makes us adept at providing actors who can accurately portray professionals and service users.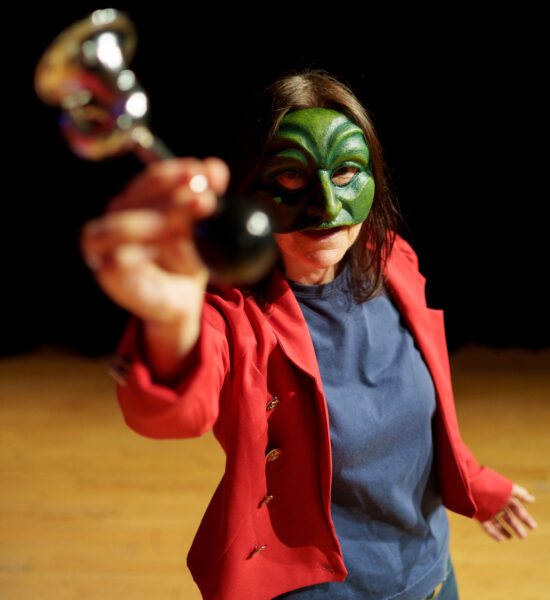 Bespoke Projects / Performances
Looking for something specific?
Bespoke Projects / Performances
If you want to explore a particular theme with your group, develop a training package around a specific topic or would like to work with us to devise a performance which highlights particular issues, then get in touch. We specialise in working closely with partner organisations and commissioners to ensure the project / performance meets your needs exactly.
Why use Geese?
We are internationally renowned with a reputation for creating innovative and dynamic projects.

Reputation

We are widely acknowledged as being one of the key organisations championing the role of the arts in the Criminal Justice System. The company has been the subject of two nationally broadcast documentaries, and received numerous awards, including a BAFTA Interactive Award, a Butler Trust Certificate, and twice the Royal Society for Public Health's "Arts and Health Award." Andy, our Artistic Director, was appointed MBE in the 2018 New Year Honours List for Services to the Arts in the Criminal Justice System.

Quality

Every piece of work is thoroughly researched, evaluated and reviewed in order that we can continually develop our practice. All projects are delivered by our in-house team of practitioners. All members of our delivery team are permanent employees who undergo a rigorous six-month training programme and are encouraged to continually reflect on and improve their practice.

Experience

The company has been working exclusively in criminal justice and social welfare settings since 1987 and is managed by the Artistic Director/CEO and Director of Programmes who have collectively worked for Geese for over 55 years. In an average year the company works with over 80 different organisations, deliver over 70 projects reaching 900 people, 43 performances to audiences in excess of 3800 people and 60 staff training events to over 1700 people.

International

We have delivered projects all over the world, including staff training in Australia, Brazil and Sweden, prison projects in South Africa and Azerbaijan, and community projects in Bulgaria.

Staff Support

All our team receive regular group supervision with an external psychotherapist and have access to one-to-one supervision whenever requested. We understand that this work can be challenging and the wellbeing of our staff is paramount.

Wider Networks

We have been integral in establishing and supporting a number of key sector support organisations, including the National Criminal Justice Arts Alliance and the Recovery-Arts Network. We are also involved in several national and local networks, including the Co-Creating Change Network, Sharing the Stage and the West Midlands "Health and Justice Forum."
Take a closer look at some of the theories and perspectives that underpin our work: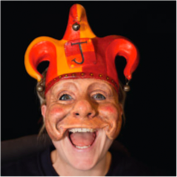 Supporting theories
Have more questions?
Contact us if you'd like to find out more about commissioning a project with Geese.
Contact Us
Want to help change lives?
Without your help, we could not reach as many people.
How to support us