Working at Geese Theatre Company can be incredibly rewarding, with projects happening in places that many people rarely get to experience.
The company has both a delivery team and an administrative team.
The delivery team are all actor-groupwork facilitators and are involved in all our performances and projects, supported by our Participation and Inclusion Manager. All the actor-groupworkers receive 6-months training and all work permanently for the company.
Our administrative team are the back-bone of the organisation, providing the financial, funding, business development, marketing and logistical support required to deliver the projects and performances. All our administrative team also work permanently for Geese.
Click here for more information about the current members of Geese.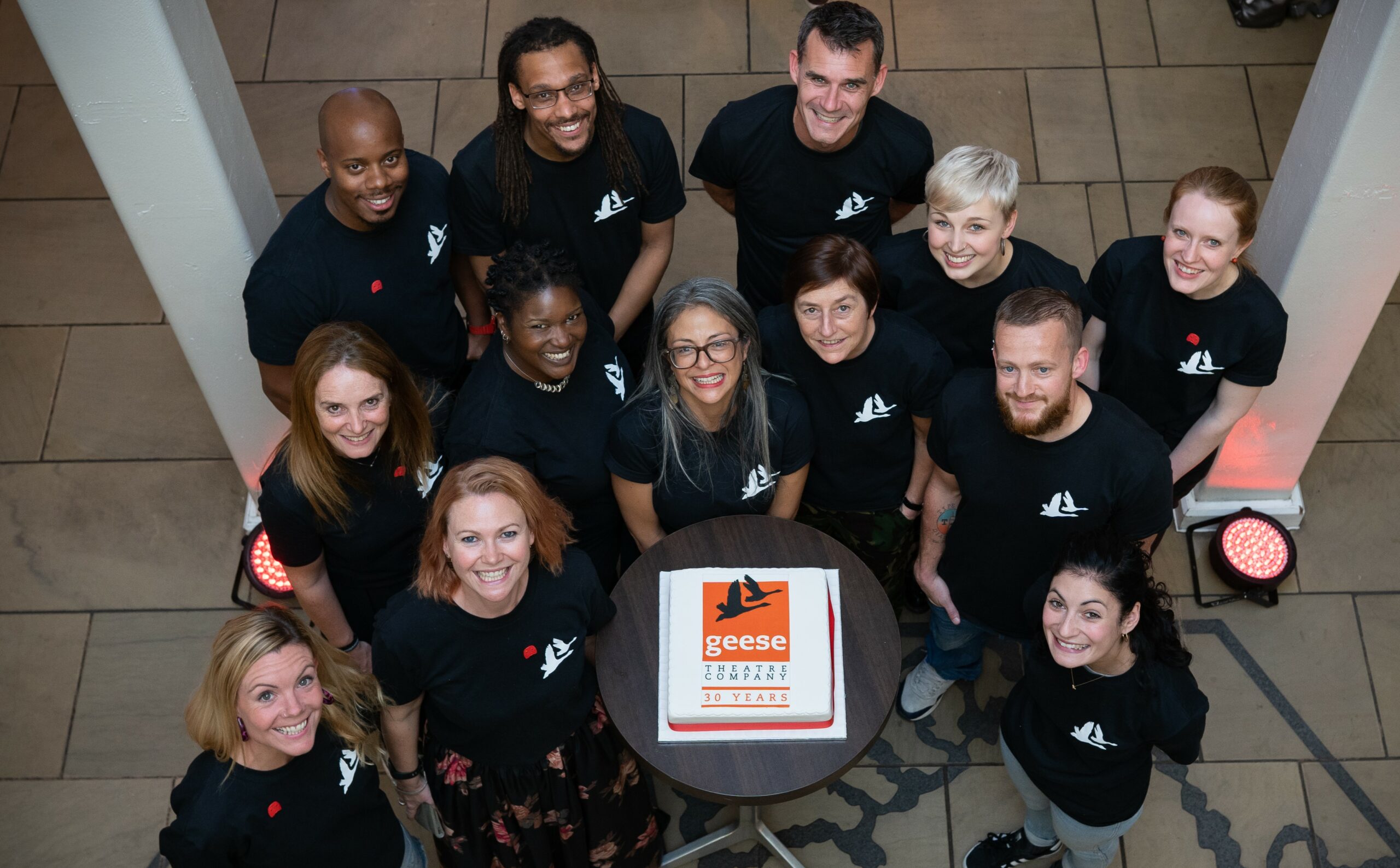 Geese Theatre Company is a small and supportive team. Whilst the company is based in offices/rehearsal space in Moseley, Birmingham the work is delivered nationally and internationally.
All current vacancies are advertised below.
Please note:
If no vacancies appear below then we are not currently recruiting.
Please do not send CV's speculatively.
Because of the nature of our work and the environments in which projects are delivered, we are not able to offer work placements or internships.
Have more questions?
Contact us if you'd like to find out more about commissioning a project with Geese.
Contact Us
Want to help change lives?
Without your help, we could not reach as many people.
How to support us