All work
First Act was a pilot project for people with experience of the criminal justice system in Birmingham, exploring themes such as family, freedom, and the future. The project was a partnership between Geese Theatre Company and Ingeus Justice Services delivered in four inter-linked phases: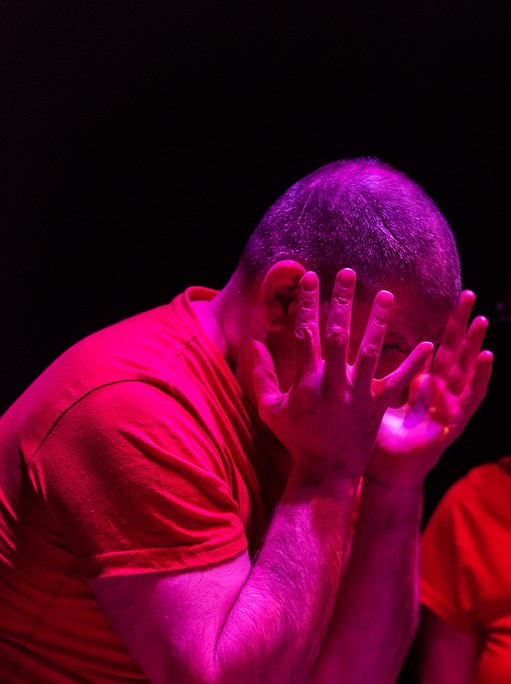 – Information and demonstration sessions for Ingeus staff 
– Drop in taster sessions for potential participants 
– A series of 12 workshop sessions, increasing in intensity, culminating in a performance to an invited audience at Midlands Arts Centre, Birmingham
– Potential referral for participants into Geese's Staging Recovery Ensemble
This phased approach was taken to allow participants to get the most out of the experience and to help embed this new project within the service. The project, as a whole, helped to create a positive community, friendship, and a sense of belonging.

Commissioned by
Ingeus Justice Services
"I have to say at the beginning I thought how are you going to get a play??? You earned my respect in the way you did it with your compassion, belief and faith in us all. I can see the difference in those guys and that makes you great in my eyes. Delivering that play was something else."

– Audience member

"The work Geese do and the benefit the Staff and Service users get from this is priceless, I personally and professionally, learned a great deal about myself."

– Derek Birchall – Personal Wellbeing Advisor

"I was amazed at how you overcame your anxiety. So many of our service users struggle with social anxiety, fear of judgement and negative evaluation. Well done!"

– Audience member

"They deserved the standing ovation they got."

– Audience member

"The emotion you portrayed was moving, impactful and joyous!"

– Audience member