All work
In September 2022, Geese delivered an interactive performance for members of HMP Gartree's Therapeutic Community (TC). The piece, devised in close collaboration with TC staff, followed the stories of two men, Luke, who was struggling to find his place in the TC and Calvin, who was considering what it might mean to move back to a mainstream regime. The audience were asked to discuss what both characters needed to do to manage these challenges and how the community could support them.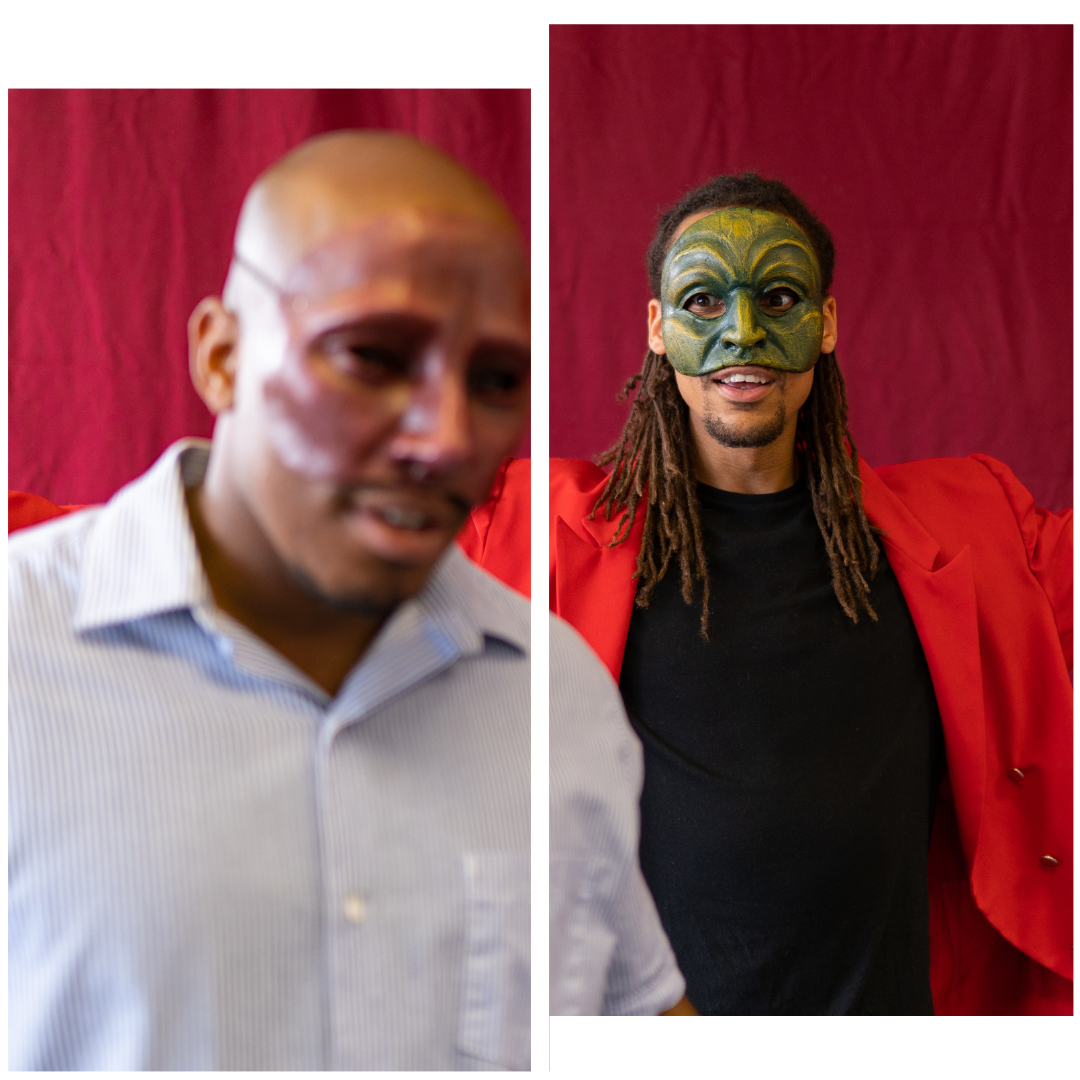 As well as exploring some of the challenges of living on a TC, the piece showed snapshots of the characters' histories to explore how traumatic experiences impact on presenting behaviours. Although the piece explored challenging issues, these were undercut with humour and spontaneous interaction between audience, characters and our 'master of ceremonies', the Fool. Audience members were vocal about how closely the scenarios resembled their own experiences.
In the afternoon, Geese practitioners facilitated three groupwork sessions exploring the different 'masks' or coping strategies individuals use, the challenges of living on a TC and participants' personal goals. Every member of the community engaged actively and openly.
"Geese presented a challenging, moving and deeply engaging piece of theatre that incorporated key themes from the therapeutic community. In this way, the piece acted as a mirror inviting audience members to see aspects of themselves and their lives in edgy but accessible ways. The masks brilliantly portrayed a range of defences we see while the role of Fool, enabled an engagement with these and the edges in our work. This gave licence to positive risk taking and playful engagement both in the performance and in the afternoon workshops."

– Head of Psychotherapy & Democratic Therapeutic Community Clinical Lead & Therapy Manager, HMP Gartree