All work
In 2021 Ingeus Justice Services commissioned Geese to deliver a series of ten Behind the Mask training events across the UK. The training was designed in consultation with Ingeus Justice Service's Director of Operations and their Learning and Development specialist to align with the needs of their staff teams, some of whom work in Education, Training and Employment, some in Housing, and some in Personal Wellbeing.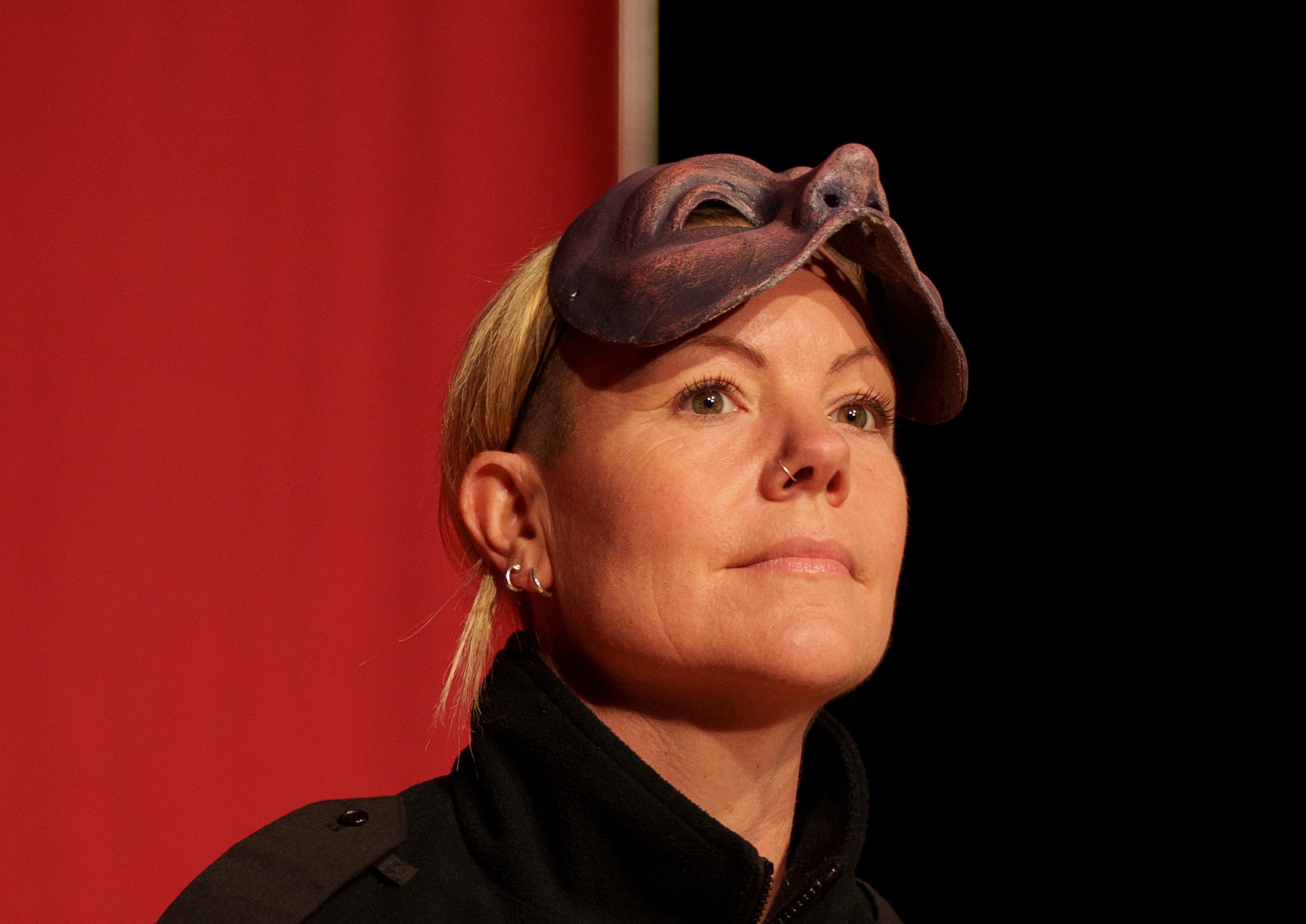 The events were delivered to staff groups of 16 people and included:
– Demonstration of mask as metaphor for presenting behaviours and coping strategies
– Practical exploration of what might lie behind the mask and motivate the external behaviour.
– Exploration of fictional scenarios in which professionals encounter a challenging or resistant mask and a safe forum in which situations can be discussed and alternative approaches rehearsed.
For many staff this was their first opportunity to attend face-to-face training since the Covid pandemic and as such provided an excellent opportunity for building a healthy team dynamic

Commissioned by…
Ingeus Justice Services
"Absolutely amazing training. Best training I have ever done."

– Participant

"The trainers were brilliant! I thoroughly enjoyed the session and it has helped me a great deal both in my work and myself. Thank you so much!"

– Participant

"My team and I were energised, informed, enlightened and brought back to 'why' we do our job. Since the training I have seen individuals lead to make improvements within our delivery and they are inspired to make a difference."

– Participant

"I thought the training was outstanding, the trainers are clearly passionate, they made the training fun, full of humour but very thought provoking, definitely not the average training session but this made it more valuable to me, the activities were more engaging that any other session i have attended."

– Participant