All work
The Other Side of the Wall focuses on some of the basic principles behind Geese's use of theatre and drama with people in secure and community settings, offering participants effective and widely applicable techniques in order to:
'Cross over the wall' and explore service users' experience of the world.

Assist them in identifying patterns of behaviour and exploring strategies for change.
Identify and assist in the development of interpersonal skills.
Create an environment where safe and relevant experiential learning can take place.
Participants will have an opportunity to learn and practice:
Active exercises
Active exercises for building group cohesion, promoting trust, problem solving and co-operation. Thematic exercises to explore themes such as triggers to offending, perspective-taking and goal-setting, through parallels with the experience of the exercise.
Scenes and images
Fictional stimulus scenes to highlight particular themes at 'one step removed.' 'Anti-model' scenes as stimulus for 'foruming' new responses and skills practice. Frozen images to explore themes such as motivation for, or consequences of, particular behaviours.
Processing techniques
Structures for 'processing' thematic exercises, images, scenes and metaphors. Questioning techniques to explore thoughts, feelings, beliefs and their impact on behaviour. Underpinning theory to ground these techniques.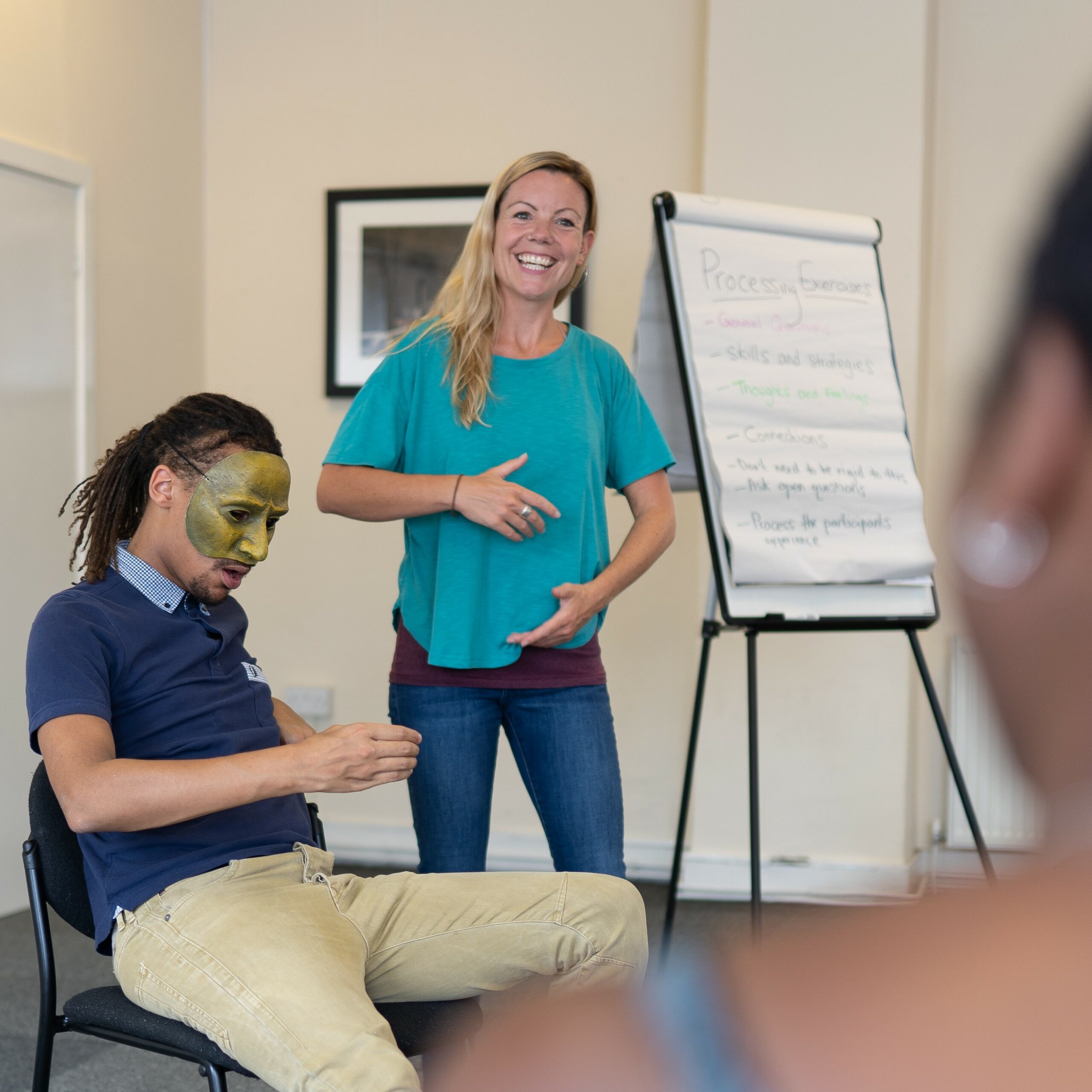 We limit the number of participants to ten per course so that everyone has the opportunity to try the techniques they have been exploring and to practise integrating them into their own skills base.
No previous drama or theatre experience is necessary, however a willingness to actively explore new methods of working is an essential requirement.
The next course will be held 4th – 6th July 2023 in Birmingham. Please email info@geese.co.uk for more information and to express your interest in taking part. The cost of the training course is £375 per person and we offer reduced price places to participants with lived experience of the criminal justice system.
"I feel confident because of the time spent practicing – will definitely recommend to others."

– Participant

"It is the best training course that I have accessed for a long time. Excellent level of skill… Brilliant."

– Participant