All work
Information Sessions are online workshops delivered by one of our Senior Practitioners. They offer an ideal opportunity to find out more about the work of Geese Theatre Company, the broader arts in criminal justice sector in the UK, and the application of theatre and drama with specific communities.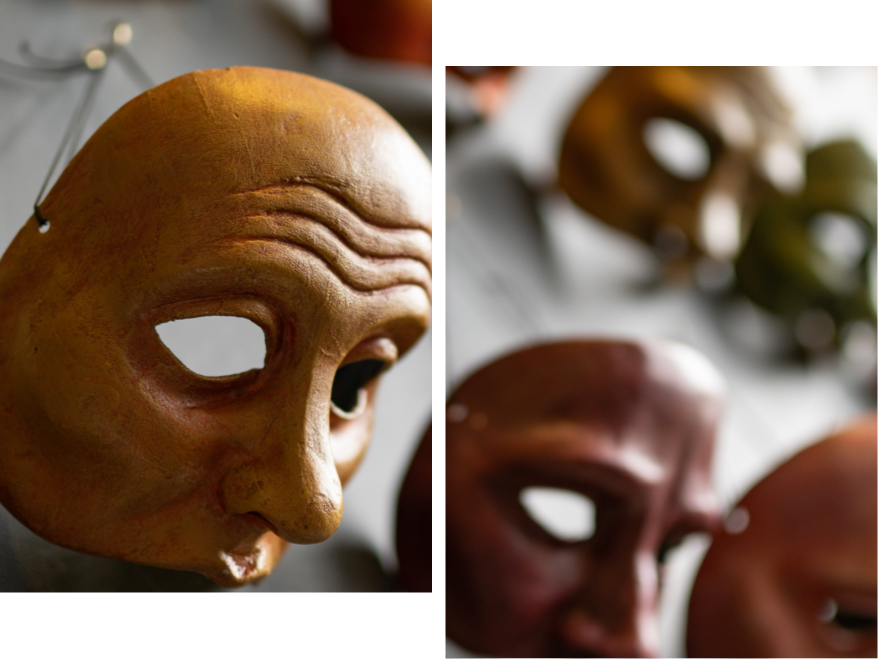 Over the course of a couple of hours participants are invited to:
– explore the history of Geese and the contexts in which our work is delivered
– learn about the theories which underpin our work and explore in depth some of the tools and techniques we use
– learn about our use of masks and see some filmed examples
– ask questions
Information Sessions are often attended by students, artists and practitioners, criminal justice professionals, people with lived experience of the criminal justice system, and people who want to know more about our work before commissioning a project or performance.
"The session gave lots of information on Applied Theatre and specifically prison theatre and its benefits, useful for going forward."

– Participant

"The facilitator was wonderful! Super bubbly, positive and engaging!"

– Participant

"The session was facilitated brilliantly. It was very engaging and informative. The 2 hours whizzed by, even on Zoom! We covered quite a lot and it was interactive. A great session! Thank you!"

– Participant

"It was so helpful to hear about the methodology and it really inspired me."

– Participant