All work
Previous is a funny, engaging, motivating performance for male prisoners.  The three main characters, often unwittingly, challenge each other's perceptions of the roles they have played in their lives and the impact this has had on the people close to them.  The play explores what it means to play roles like 'offender' or 'aggressor' and how these clash with other roles like 'father' or 'partner'.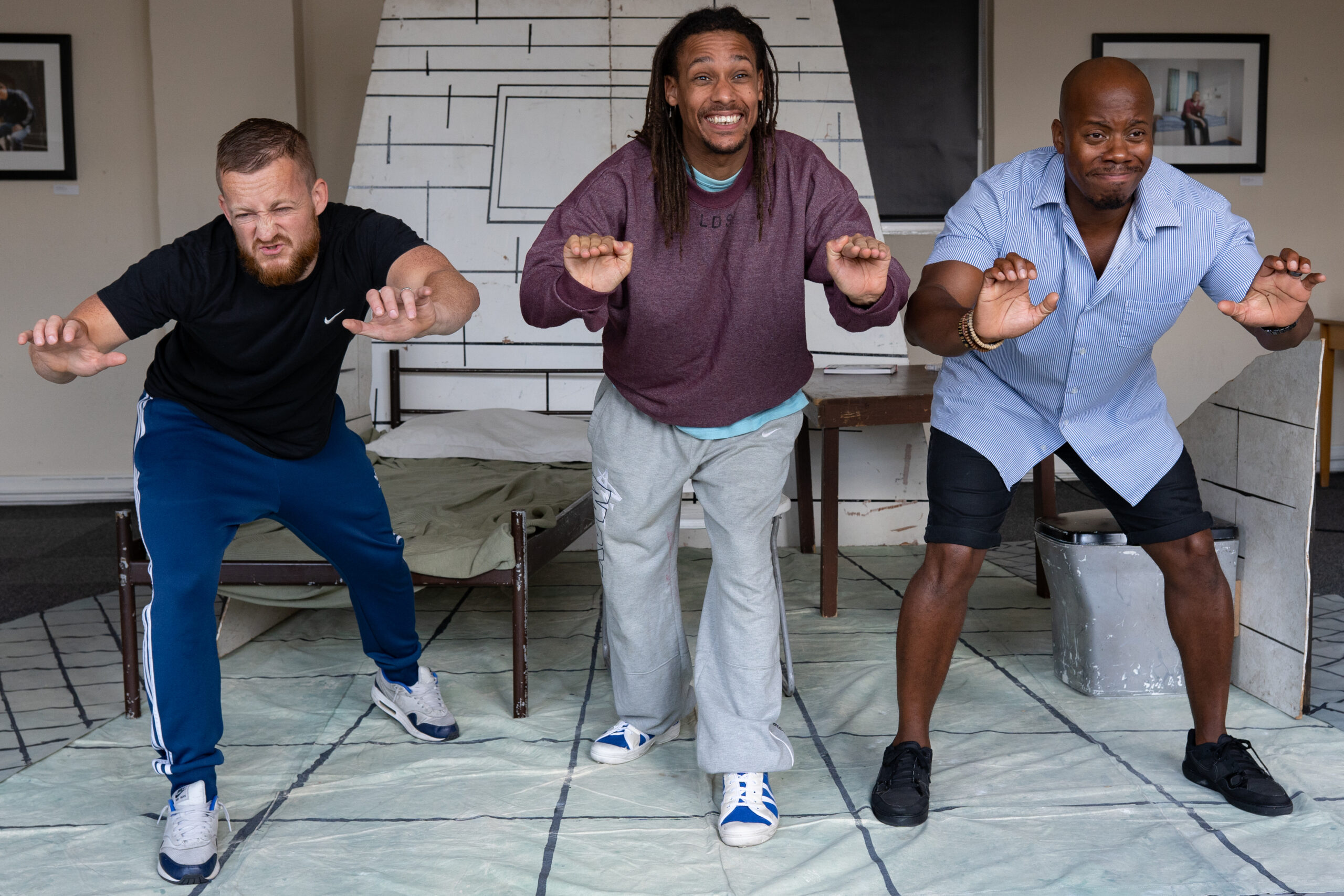 Stylistically different to our interactive masked pieces, the physical dynamism of Previous comes from the actors taking on multiple roles as they bring the three characters' stories to life.
The piece ends with moments of choice for the three men and invites the audience to contemplate how they might use their time inside in preparation for potential new roles outside. The content is regularly updated and developed to reflect changes in society and in prisons.
"It was a good day. They researched their play well – got it spot on."

– Audience member

"All feedback was very positive. The officers in attendance were equally as 'pro' the production, which is a great achievement."

– Commissioner

"The shows were extremely relevant – the content was accurate and the characters believable – the audiences could readily identify with the situations."

– Audience member

"I think the charity is amazing. The concepts are unique like nothing I've ever experienced before."

– Audience member