All work
From July 2022 to March 2023 Geese, University of Cape Town and members of The Second Chance Theatre Project engaged in a collaborative exploration of theatre and drama in criminal justice and social welfare settings. Throughout the exchange practitioners from Geese visited Cape Town and practitioners from Second Chance visited Birmingham, with a series of remote sessions in-between.

During these visits and sessions, practitioners explored how different cultural and social contexts influence social justice arts practices in the UK and South Africa and how Geese methodology, in particular the use of masks, works in UK criminal justice and social welfare settings. This resulted in the adaption and creation of culturally diverse masks and scenarios.
As the project draws to a close, we reflect on the past year…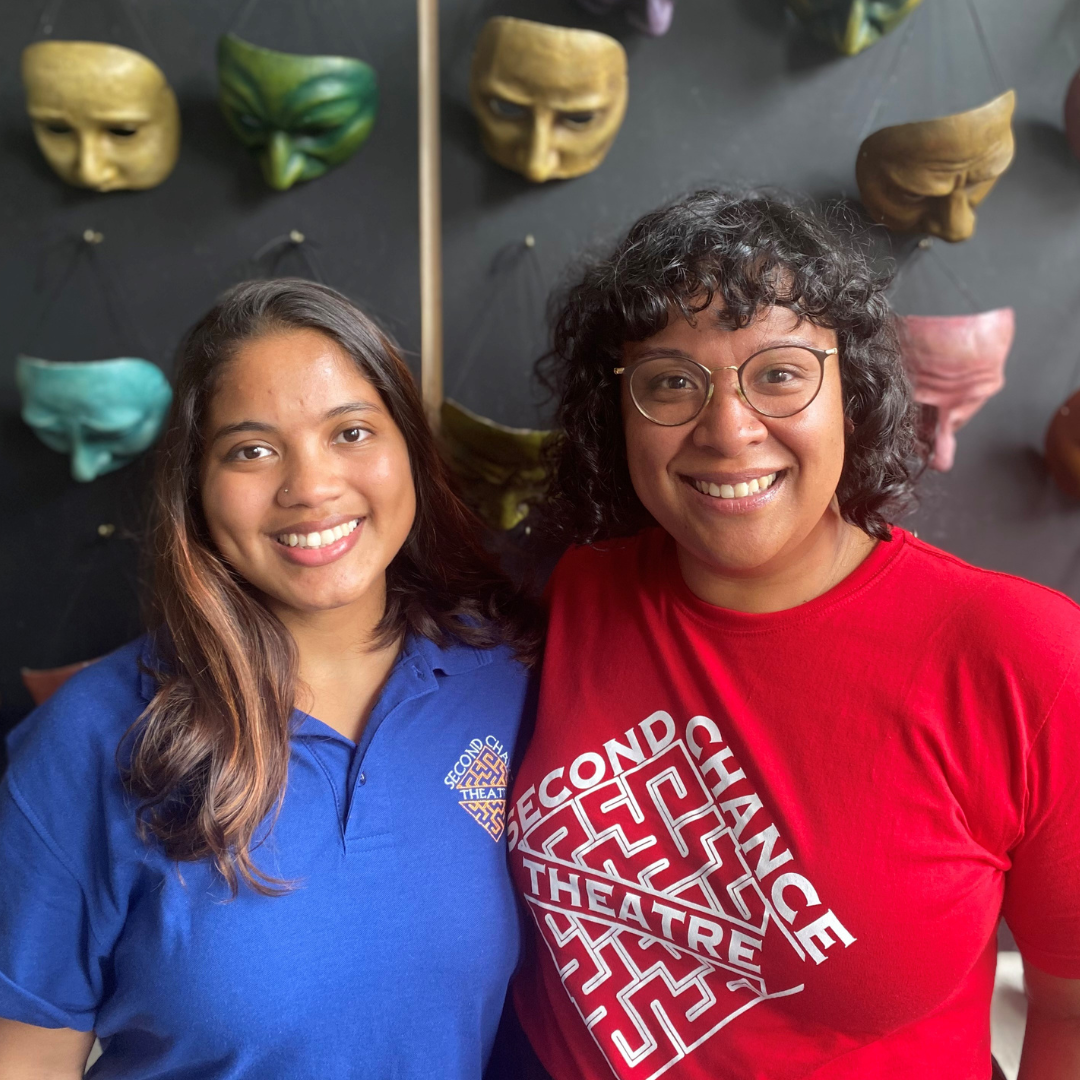 July 2022

Iman and Nawaal, practitioners from Second Chance, spent a week with Geese, training with our practitioners, observing some of our work in HMP Oakwood, exploring our range of masks, and meeting our Staging Recovery Ensemble.

"This is the first time that I've been able to visit and spend time with another company and to really do a cultural exchange where we can have the conversations, participate and have the discussion around what we do and how we do it." – Iman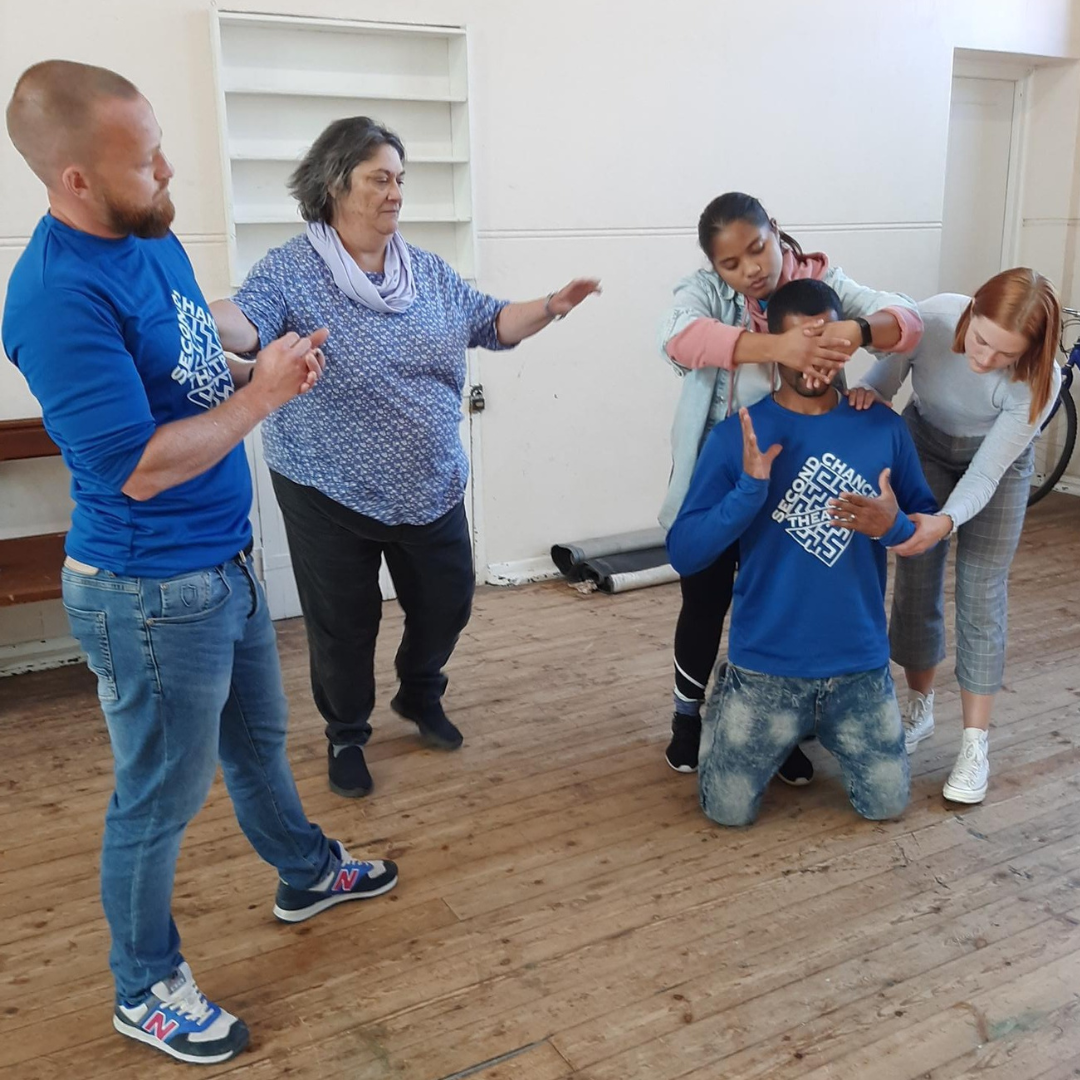 July 2022

Senior Practitioners from Geese, Emma and Dave, visited Cape Town for a week and explored some of our methodology and co-delivered mask workshops with Second Chance practitioners. They also delivered a workshop to dance and drama students at the University of Cape Town. During their visit, Emma and Dave were immersed into South African culture and gained an understanding of the cultural, political and economic contexts in which Second Chance are delivering their work

"It was fascinating to work alongside a theatre company doing similar work, but under such different conditions. The opportunity gave an experience of Cape Town that I could never have had from just visiting, opening my eyes to issues around race and class and how much gangsterism dominates the prisons." – Emma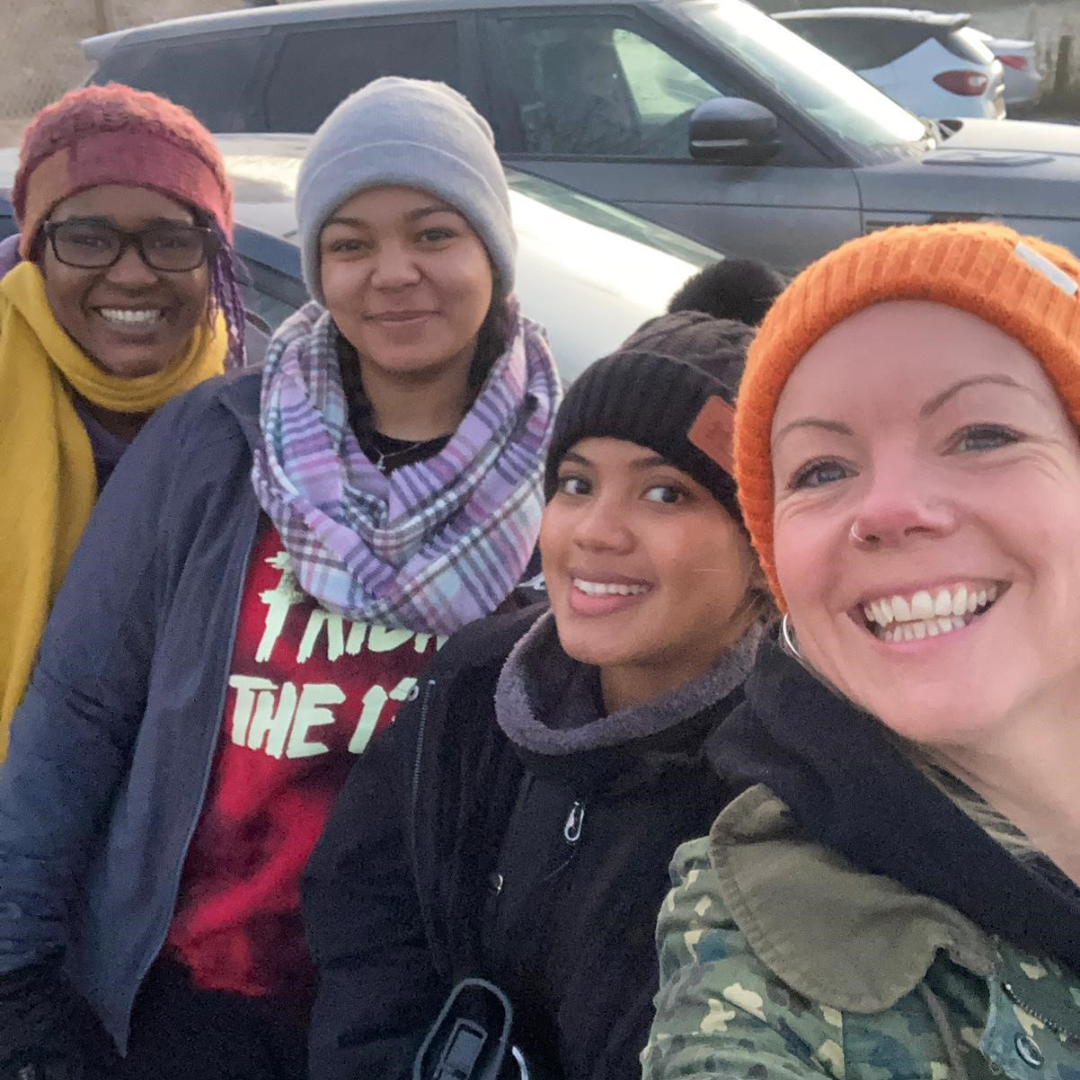 December 2022

Sav and Nawaal, practitioners from Second Chance, spent a week with Geese. During this time they visited HMP Drake Hall.

"This project has taught me a lot about women and their resilience. The women at Pollsmoor (prison in South Africa) […] expressed their understanding of masks as being connected to the idea of their roles in their lives. As mothers, daughters, aunts and role models to other young women in their communities, these women wore masks as a means to hide their frustration of having to occupy these roles alone or to hide their shame when they felt they had failed in their roles. […] The women at HMP Drake Hall connected masks to hiding or concealing insecurities or pain. They too spoke about their children and their desires to do better, however others spoke of their dreams and ambitions for the future. Masks for them seemed to be a means of moving forward and not dwelling on their past too much, though they were able to reflect when given a fictional character who had wronged someone. It made me very proud to be part of this project because I feel that women who mask as a means to survive is often very difficult to understand." – Sav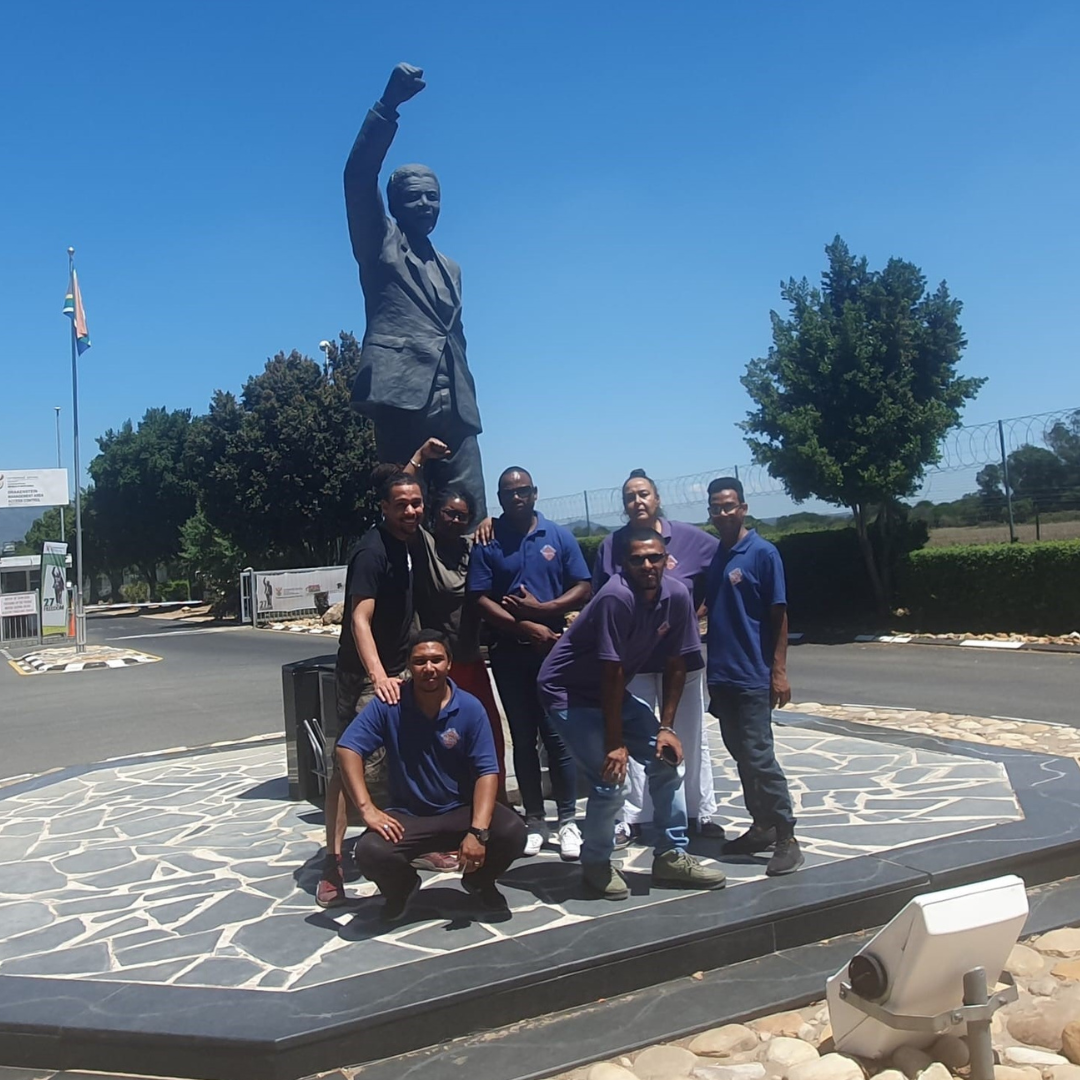 January 2023
Senior Practitioners from Geese, Liz and Daniel, visited Cape Town. During their visit they went to Drakenstein prison.
"Both the first meeting and tour of Drakenstein (prison) coupled with doing the workshop there gave me a couple of things – firstly just noting the difference in response from the group to doing something active and creative. They were so willing from the outset, which may in part be because they had to be in the session or because they had an opportunity to do something different. But their enthusiasm for the drama exercises and the ease in which they worked in smaller groups to create 'pictures' was definitely from a desire to jump in. Secondly working with facilitators that have lived experience gave another level of understanding between the group and us and that can't be learned." – Liz
"Yoh! (wow) You guys are amazing, I didn't know theatre and acting was so fun, it's lekka (nice) to see how you change with the masks." – Participant, Drakenstein Prison
The learning gained through the exchange is already being implemented into Geese's working practice. We are developing projects alongside broader anti-racism work targeted towards specific demographics and practitioners are using different experiential exercises and activities in their projects to engage a wider variety of participants. Space will be given as part of ongoing CPD for practitioners and learning has been shared with the wider team and will continue as a theme in Company Development.
"This collaboration with Second Chance has been rich in learning, on both a professional and a personal level for so many of our team. The opportunity to be immersed in a different country, and to experience the challenges of delivering prison-based theatre projects in a different social context has been eye-opening. We have learnt so much as an organisation from Second Chance – about resilience, about the value of 'lived experience', about systemic and institutionalised racism, and about the role and central importance of hope in all of this work no matter where in the world it is being delivered."

Andy Watson, CEO, Geese Theatre Company
The exchange has been documented in a film which was shot on location in Birmingham, UK and Cape Town, SA:
Unmasked was funded by the British Council's International Collaboration Grants, which are designed to support UK and overseas organisations to collaborate on international arts projects.