All news
We are excited to announce that the first meeting of a national network of leading recovery artists and organisations has taken place!
Performing Recovery was held at University of West London last week, and was organised by the London College of Music's Performing Arts Department.
The day featured rituals, performances, demonstrations, hands-on workshops and films from leading groups and practitioners who specialise in arts practices with people in recovery from addiction and associated mental wellbeing issues. During the day, arts industry partners shared examples of how their performance activity enhances addiction recovery in community settings.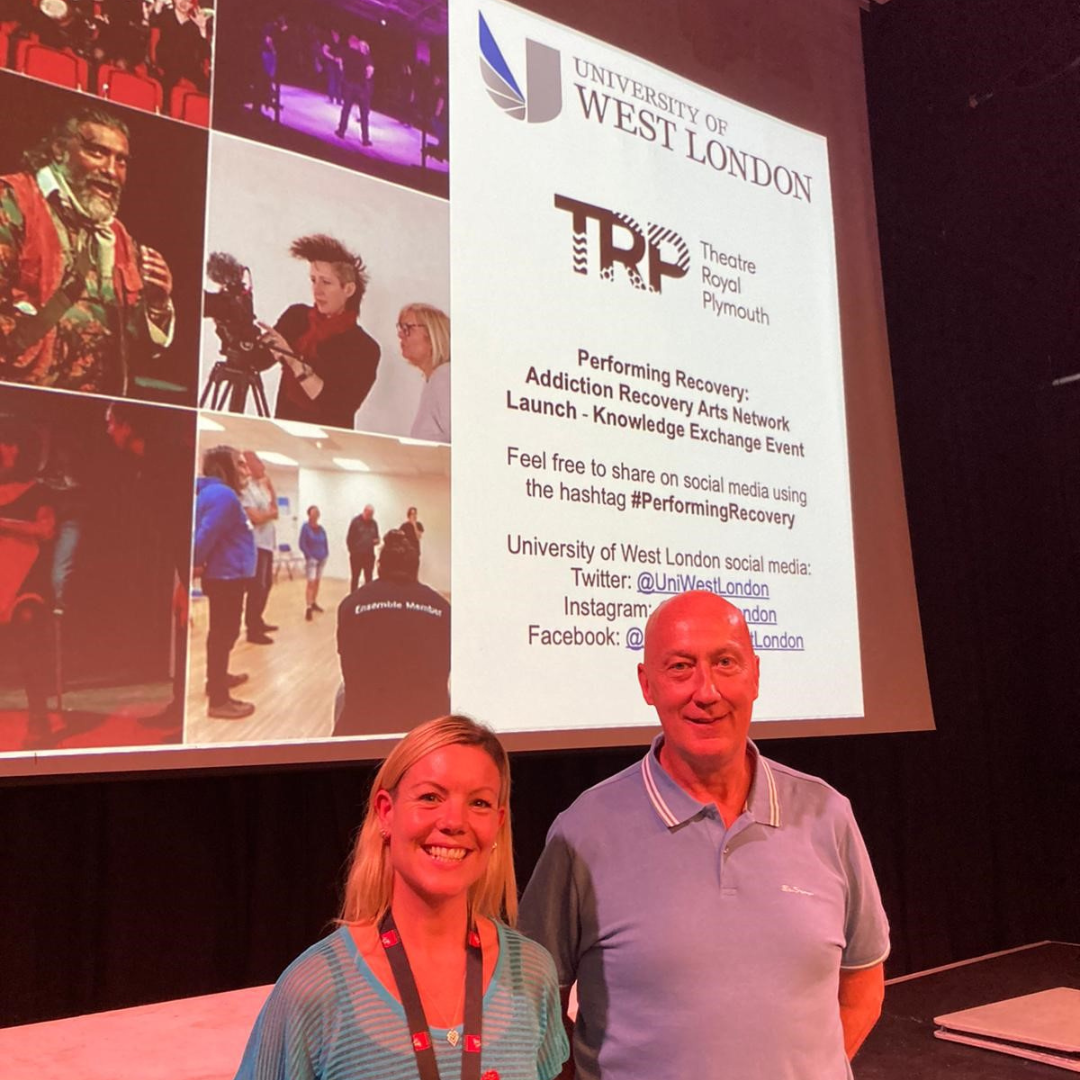 We were invited to deliver a workshop exploring our use of mask and the development of our Staging Recovery Ensemble. The workshop was delivered by Andy – our Artistic Director, Emma – our Practitioner Team Manager and Shay – a long-term member of the ensemble.
Also in attendance were key stakeholders from addiction treatment services, social prescribing commissioners and those involved in policymaking who experienced and discussed these practices.
This Knowledge Exchange was the official launch of a recovery-arts network that will be utilised to assist the effective application of recovery-arts across community wellbeing services.
On being part of the event Andy commented:
"It was energising and motivating to be in the same space as other organisations using theatre, music and visual arts in the addiction recovery journey. To be able to observe and participate in projects created throughout the UK was a great reminder of the importance of this work and the value of developing a sector in which we can share practice and advocate for it collectively."

A University of West London Knowledge Exchange event.