All news
We continue to receive exciting updates from Second Chance Theatre Group over in Cape Town! As part of our British Council funded exchange, Unmasked, the group have been working towards developing their own culturally diverse masks through a series of mask making workshops. The group have been working from silicon moulds to make plastic masks, which they then paint.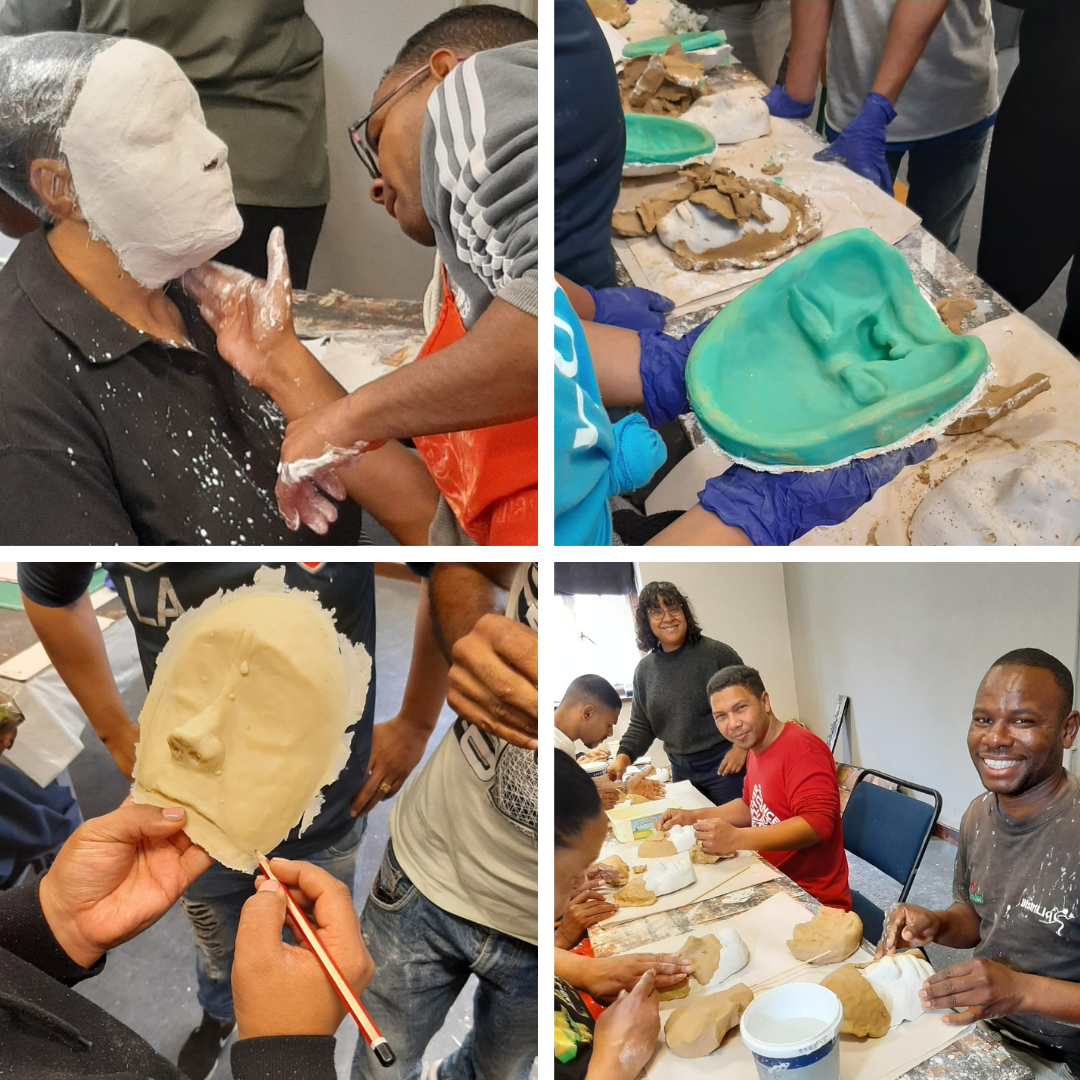 They will use the masks in a series of mimed and physical theatre scenes which will be performed to communities that are deemed at risk.
"Geese Theatre Company is our inspiration, as well as the combined talents of Iman Isaacs and the Second Chance team."

Second Chance Theatre Group
Watch this space for updates and follow us on social media using the hashtag #UnmaskedExchange
Unmasked is funded by the British Council's International Collaboration Grants, which are designed to support UK and overseas organisations to collaborate on international arts projects.