All news
In September, Geese delivered an interactive performance for members of HMP Gartree's Therapeutic Community (TC), a 25-bed, high-intensity offending behaviour treatment model for men with long-standing emotional and relationship difficulties that lead to violence. The TC is situated in a discrete wing of the prison which sits within the Long Term High Secure Estate.
The performance, written in close collaboration with TC staff, followed the stories of two men. Luke, who had not been in the TC long, was clearly uncomfortable with an environment where openness and vulnerability are encouraged and was pushing boundaries as a result (from defiance towards staff, to wearing flipflops in the servery!) Our second character, Calvin, had been in the TC for a couple of years (men generally spend about three years there) and was starting to think about what it might mean to move on, with 10 years ahead of him on mainstream regime.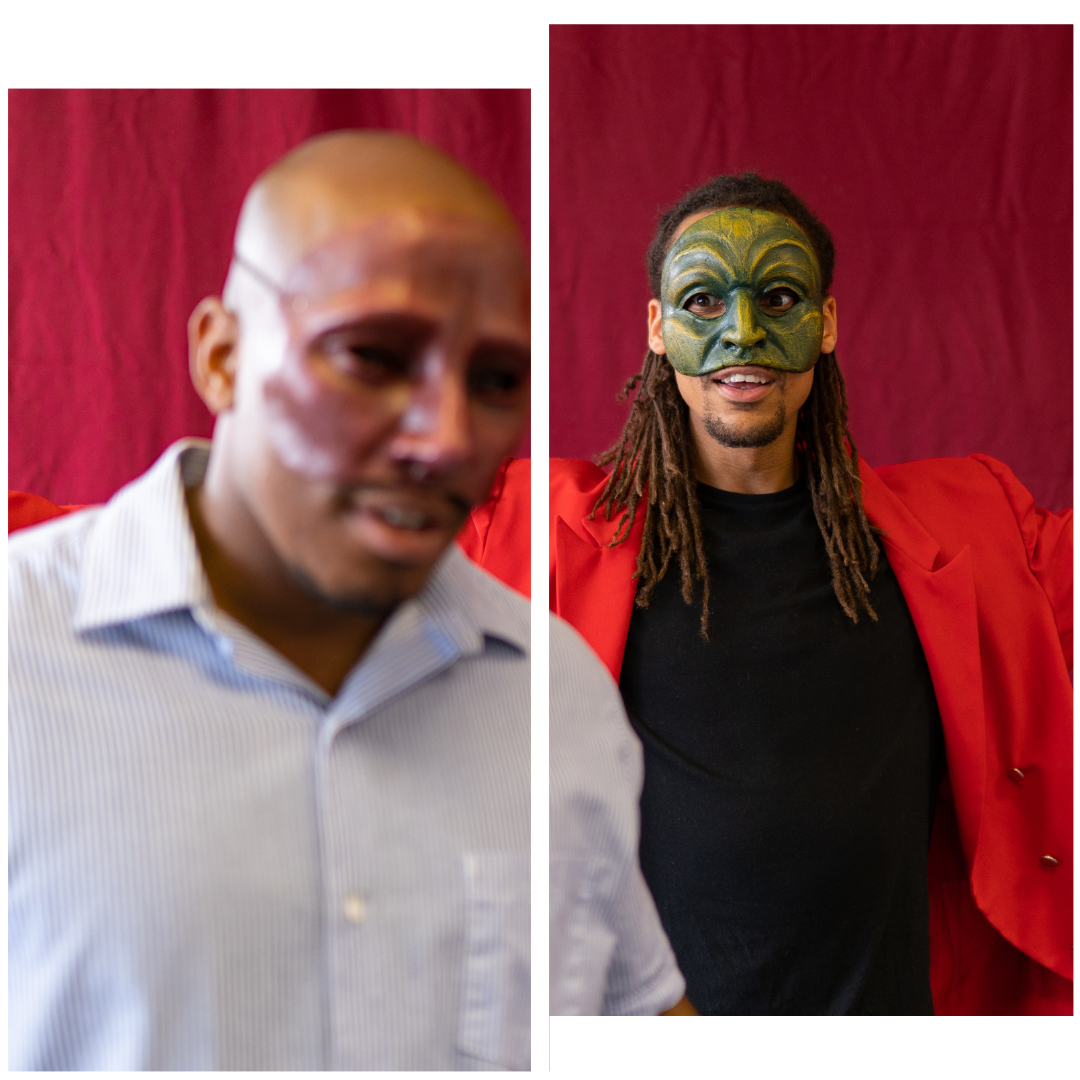 Although the piece explored challenging issues, these were undercut with humour and spontaneous interaction between the audience, characters and our 'master of ceremonies', the Fool. Audience members were vocal about how closely the piece resembled their own experiences and many were visibly moved by the characters' 'backstories'. Some even volunteered to come up on stage and show our character, Luke, how to chair a community meeting!
In the afternoon, we ran three workshops concurrently where we explored the different 'masks' or coping strategies that individuals use, the challenges of being on a TC and participants' personal goals. Participation was impressive, and individuals were open about their struggles, their masks and their relationships. We were very touched by one man who, much to his own disbelief, threw himself wholeheartedly into the workshop. He said that he never involved himself in any group activities but that as we had 'showed our hand' and made ourselves vulnerable by performing, he felt compelled to share his vulnerability with us.
"Geese presented a challenging, moving and deeply engaging piece of theatre that incorporated key themes from the therapeutic community. In this way, the piece acted as a mirror inviting audience members to see aspects of themselves and their lives in edgy but accessible ways. The masks brilliantly portrayed a range of defences we see while the role of Fool, enabled an engagement with these and the edges in our work. This gave licence to positive risk taking and playful engagement both in the performance and in the afternoon workshops."

Head of Psychotherapy & Democratic Therapeutic Community Clinical Lead & Therapy Manager
HMP Gartree
Are you working within a TC and looking for creative interventions? Our bespoke performances and groupwork sessions are designed to explore issues specific to your regime in a safe and boundaried way. Examples of topics include 'engagement with treatment',' goal setting and moving on', 'aggression and violence' and 'emotional self-management' Contact us for more information.