All news
You will have the unique opportunity to see a performance from Staging Recovery, an ensemble of people from the West Midlands exploring their individual and collective recovery journeys through theatre and drama.⁠ This coming of age piece explores themes of relationships and growth.
If you haven't had a chance to see Staging Recovery's work, this is an opportunity not to be missed!
The performance will take place at Underground in Crescent Theatre, Birmingham. The performance will begin at 1:45pm. We ask that audience members arrive promptly at 1:30pm.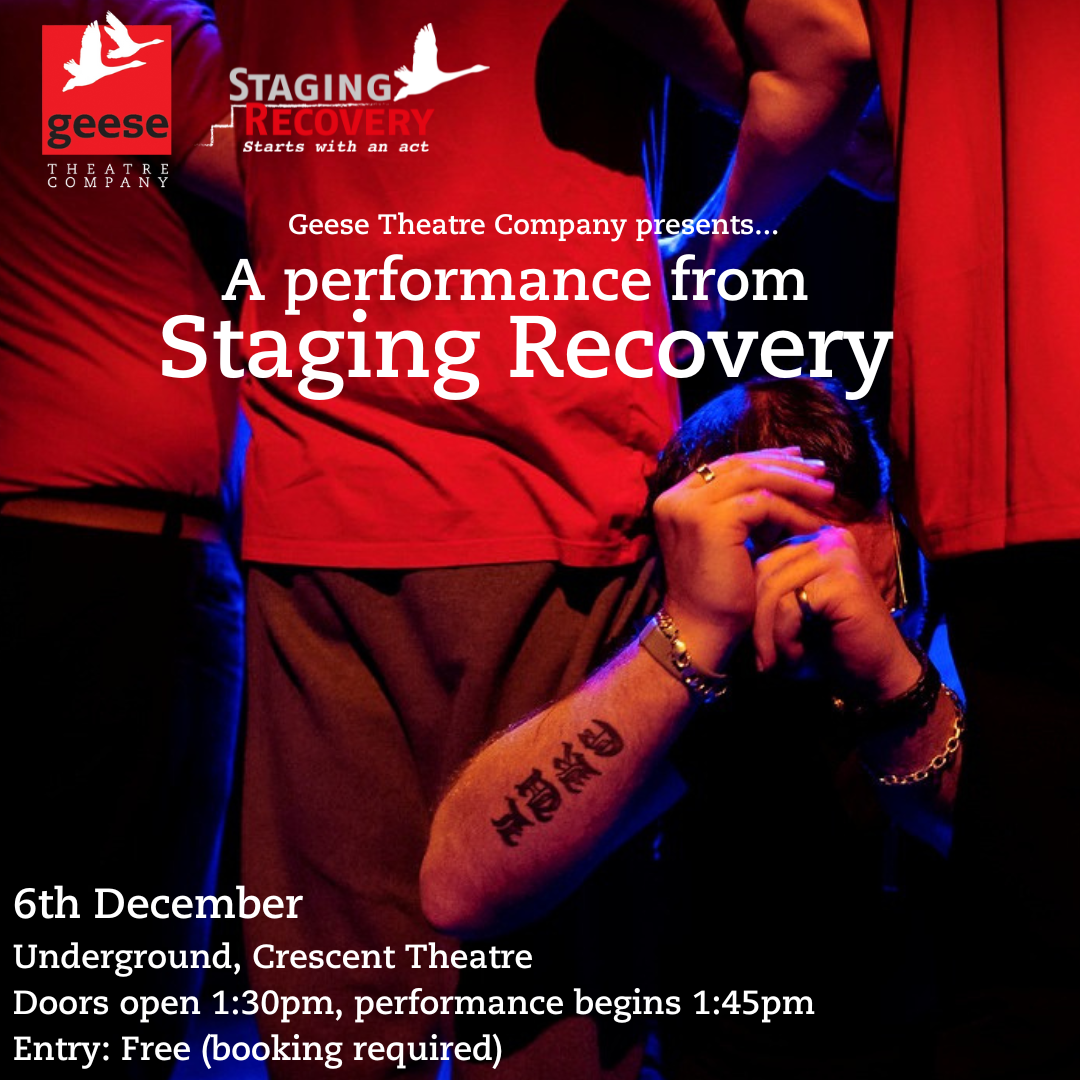 Entry is free! Capacity in the space is limited, so please use the button below to book your space through Eventbrite.
Book your space now