All news
Last month our Director of Programmes, Lou, and Senior Practitioner, Dave, travelled to Oslo to deliver a series of bespoke workshops for Kulturkompaniet, a company who delivers training and consultation for the corporate sector and for health and education professionals throughout Norway. They, like Geese, use a lot of drama-based methods including forum theatre, and their practitioners are generally actors or applied theatre practitioners.
Four members of the company came over to experience our training course, 'The Other Side of the Wall', in 2018. Having found this training really inspiring, they decided that their freelance practitioners should have a Geese 'experience'. Dave and Lou delivered a two-day 'The Other Side of the Wall' for Kulturkompaniet staff focussing on Geese methods and facilitation techniques, as well as a day's training for education professionals at the Inland University in Hamar, looking at masks and engagement with young people.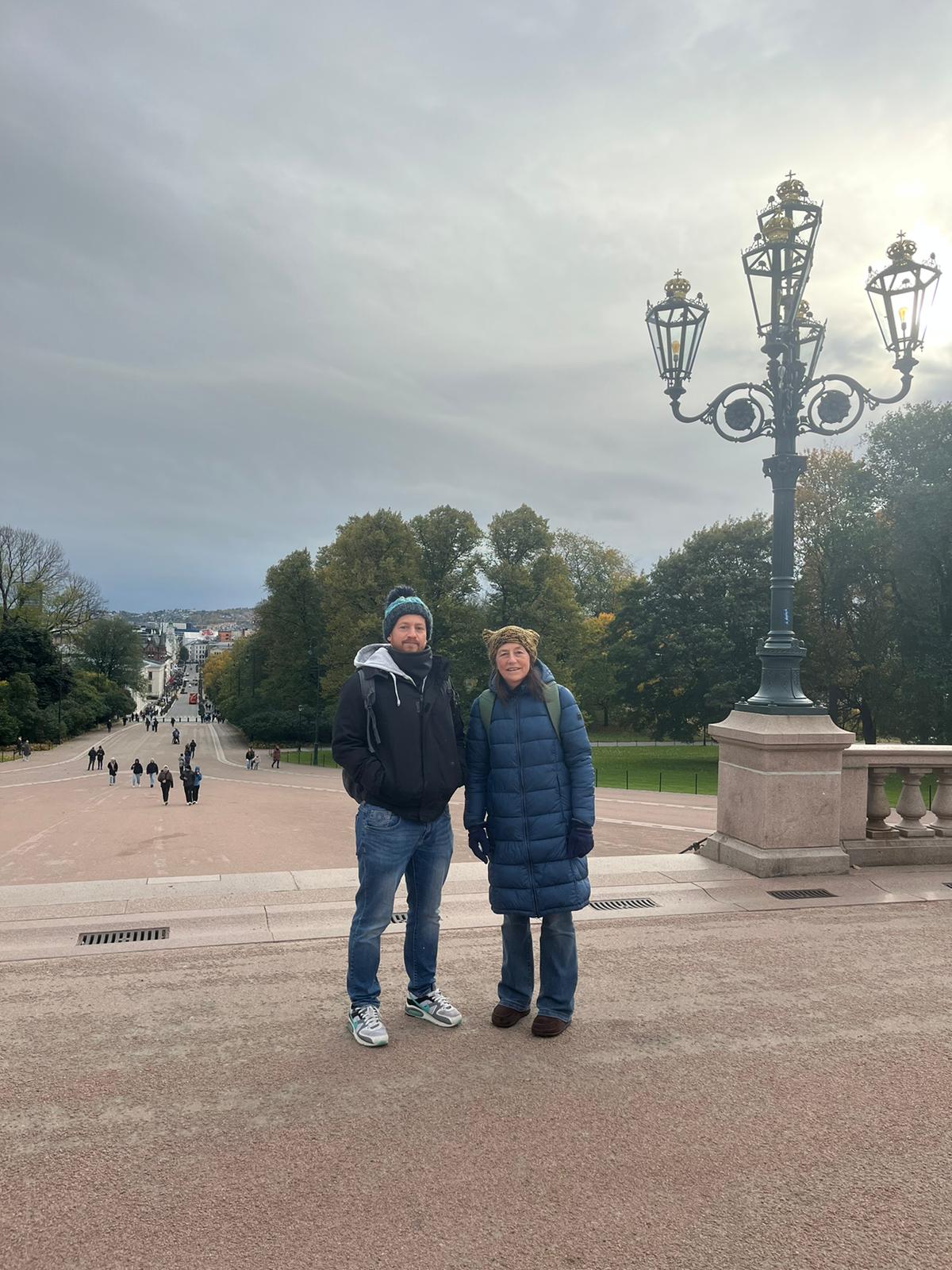 Lou remarks, "Dave and I had a fantastic time with both groups. They were so open to working with theatre and seeing the possibilities for making their own work more active and creative. We were also touched by how welcoming and appreciative everyone was.
One of the unknowns for us was how Kulturkompaniet practitioners were going to translate the techniques we use in criminal justice settings to working with the people they train…anyone from corporate executives to oil rig workers to university lecturers. However, they created some fantastic 'anti-model' scenes (how not to do it) around managing employees which they 'forumed' very successfully with a client group the week after the training!
We also had an opportunity to see the sights of Oslo…the Vigeland Sculpture park, the Royal Palace, the Munch Museum and Dave had a sauna and jumped in the fjord…I gave it a miss!"
"It's like getting my tools fine-tuned, so I feel more prepared to do quality work."

– Participant

"My expectations were to experience this workshop together with my colleagues so that we could have a common experience and a common language afterwards. Also, to get some new tools and exercises. My expectations were absolutely fulfilled."

– Participant