All news
Andy reflects on his time working in Sydney, Australia…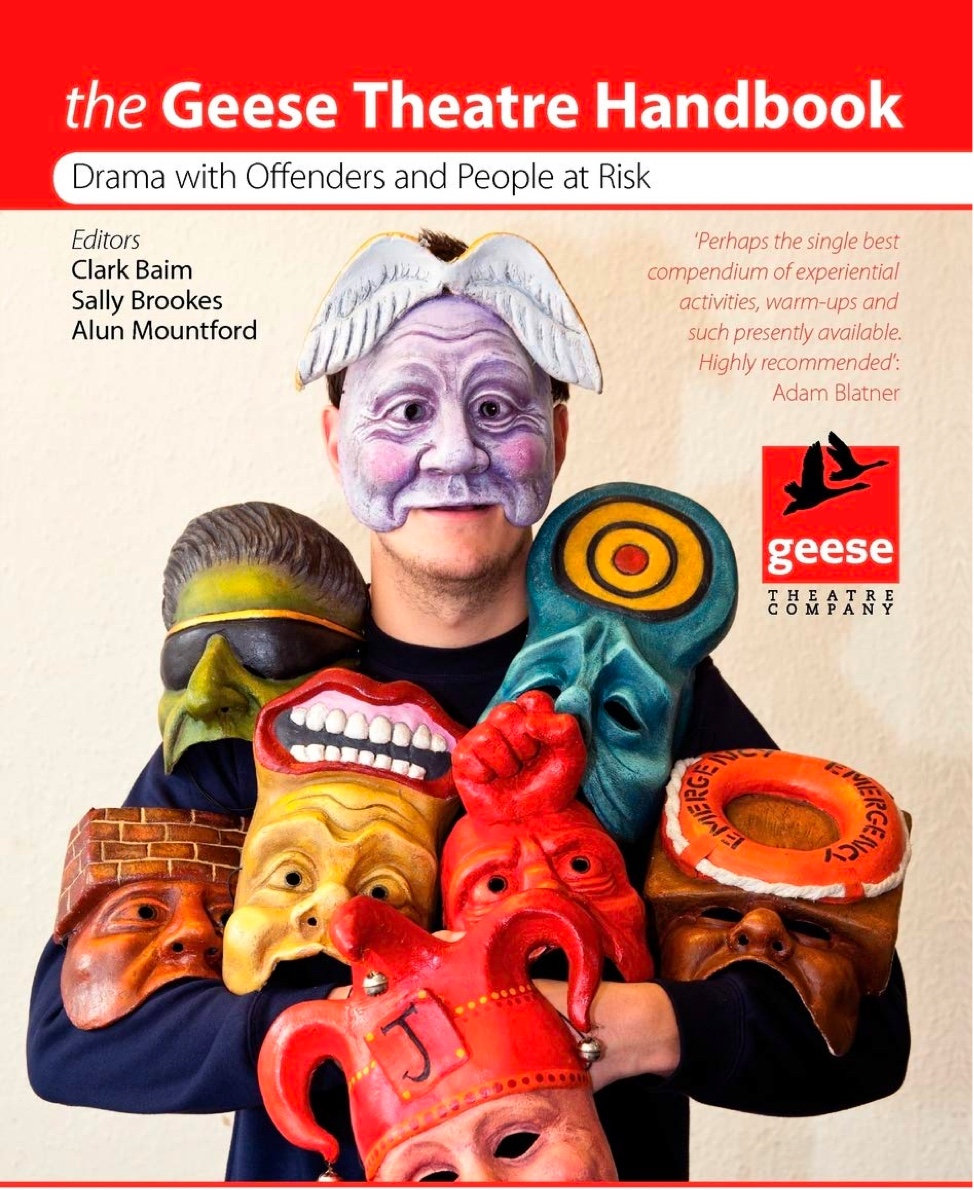 The Geese Theatre Handbook provided the catalyst for our recent visit to Sydney, New South Wales. A very brief enquiry into our email inbox from Janet Sallabank, a Senior Programme Development Officer in NSW Corrective Services (and, as we later discovered, one of Geese's biggest fans in Australia!) asking if we delivered any training online led to a Teams meeting which in turn, eventually, led to a packed programme of training events, performances, and lecture-demonstrations over a three-week period in March 2023. At that initial meeting I was intrigued to understand how Janet had first encountered Geese and what had prompted her to get in touch with us.
I walked into my boss's office. I was looking at his bookshelf and noticed the Geese Theatre Handbook. I took it off the shelf and started to flick through it. I couldn't believe I hadn't seen it before and asked to borrow it, read it from cover to cover and immediately began to think about how I could integrate some of the exercises into our training programmes for staff.
Janet explained that she wanted their staff teams, made up of train-the-trainers, programme writers, psychologists, and delivery teams working with people in prison and in community settings, to experience the power of integrating more creative facilitation into their programmes. Together we developed a programme of three-day and one-day training events and roped in long-time Geese friend, Professor Michael Balfour (who was the last person to invite us to work in Australia, when we visited Brisbane in 2014) from the University of New South Wales, to assist in co-ordinating a large symposium on arts in corrections (with contributions from arts organisations working in New South Wales) and hosting a performance of our domestic abuse piece, Stay.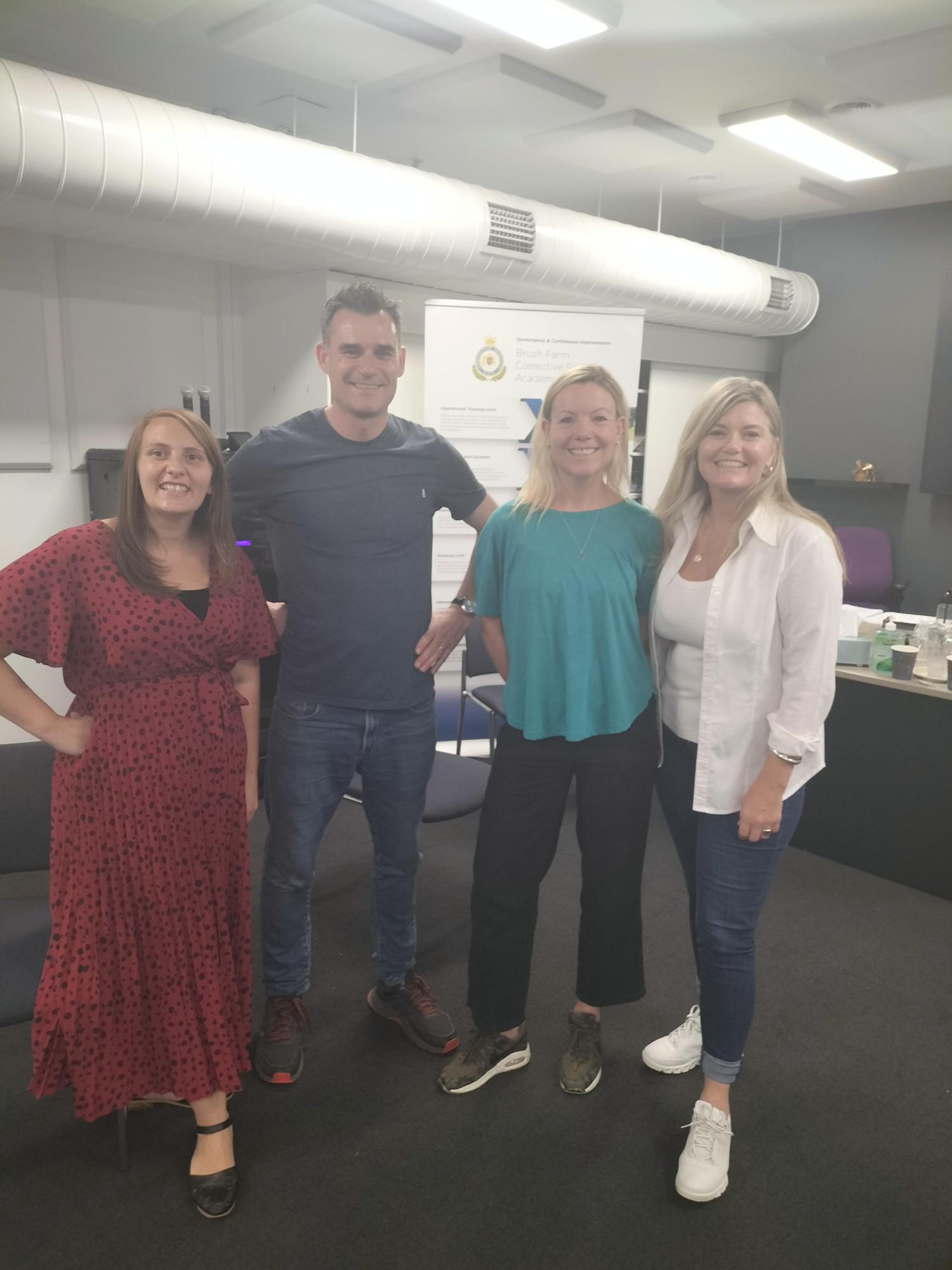 One of the fascinating aspects of the three-week visit was the openness of all the staff to explore the way in which theatre and creative work could enhance their practice. We felt this willingness with every person we met, and it was clear to us that our visit was being supported at the highest, strategic level within the organisation. In follow-up conversations since the visit, I know that they have big plans over the next couple of years to further develop the work and to ensure it can be rolled out, scaled, supported and developed.

Pictured left to right: Vicky Sallabank – prison officer trainer at Corrective Services NSW, Andy Watson – CEO at Geese, Emma Smallman – Practitioner Team Manager at Geese and Kim Griffin – Program Development Officer at Corrective Services NSW.
I have been reflecting on the importance of this coherent, strategic, high-level support for this work. Even though Geese has been operating successfully in the UK for over 36 years; that there are several organisations and individuals in the UK that would be considered to be world-leaders in the development of arts in prisons; that the Ministry of Justice and HMPPS promotes the use of the arts within the prison estate via the Prison Education Dynamic Purchasing System; and that the Arts Council recognises and supports arts in criminal justice settings in their new ten year strategy; it still feels to us that arts provision in our prisons and community settings feels precarious, with projects often being commissioned on a very short-term basis and with limited understanding about the infrastructure that needs to be in place for the very best results to happen.
At the NSW symposium, held at the beautiful Wharf Theatre, overlooking Sydney Harbour, a public commitment was made that the NSW Corrective Services would develop a strategy for the arts in corrections. This feels like an important piece of work, enabling staff and external providers to understand some of the key principles that need to be considered when developing the use of arts in their prison and community-based provision. Hopefully it will give them the best opportunity to ensure that this work becomes integrated into other aspects of their work, such as resettlement, or violence reduction strategies. I really look forward to seeing how their work progresses over the next few years.
If you are interested in purchasing The Geese Theatre Handbook or receiving training from Geese then please don't hesitate to get in touch.