All news
Conflict Zone is an interactive performance exploring parental conflict. The performance is designed for social care, health, mental health and education professionals, police and others who work with children. It follows two fictional families and explores some of the issues which exacerbate parental conflict, and the differences between parental conflict and domestic abuse.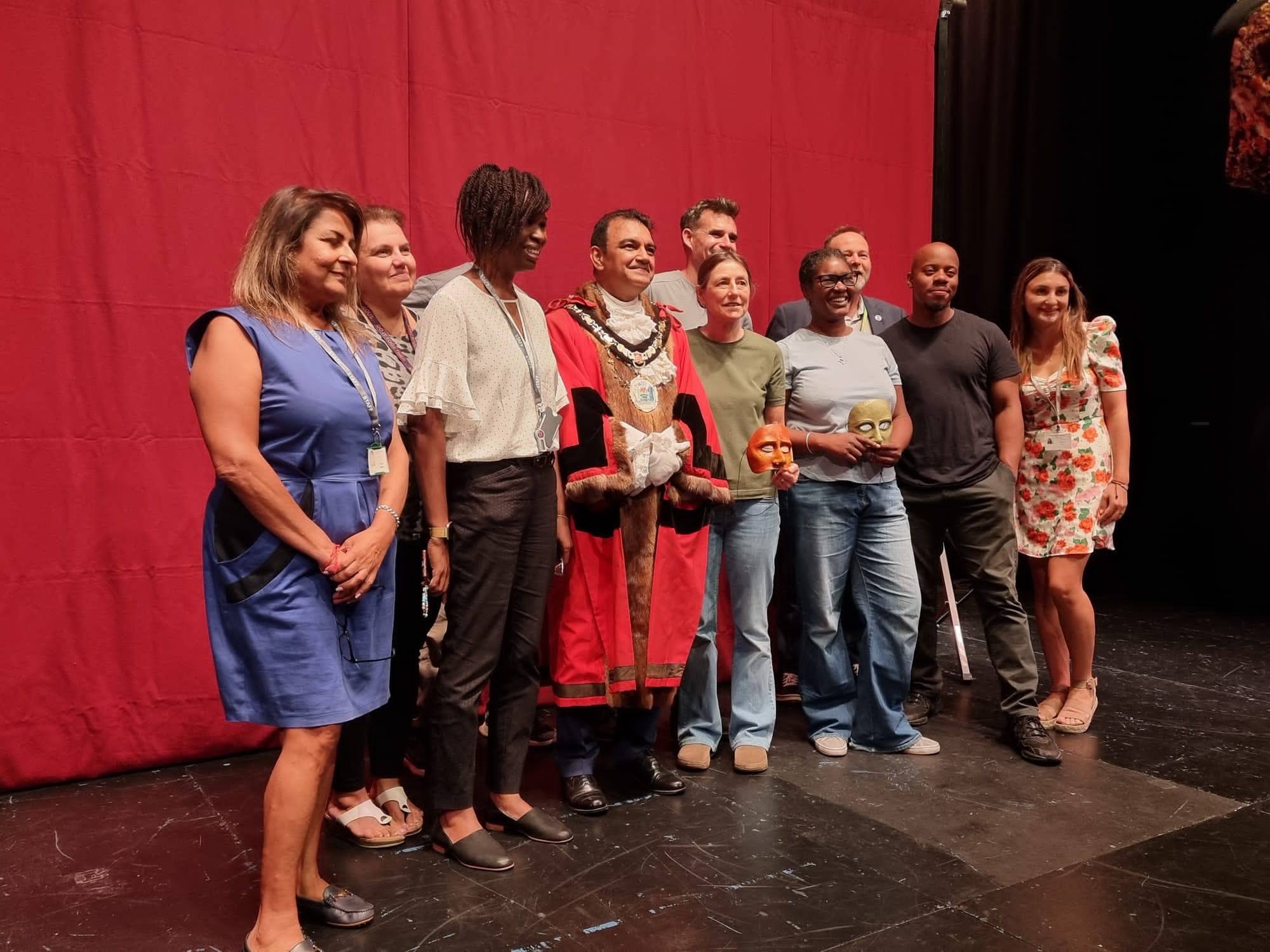 The two contrasting stories powerfully depict the effects of destructive conflict on children, whether parents are living together or apart. The piece asks the audience to consider how professionals can help parents understand their children's needs and manage conflict constructively.
Recently, Geese were commissioned by Harrow Council to deliver Conflict Zone to multi-agency professionals. Feedback from audience members was overwhelmingly positive and highlights how impactful and memorable using theatre can be in staff training contexts.
"I did a debrief and feedback session with international social workers and newly qualified social workers after this event, and the feedback was very positive. People said they now feel more equipped to differentiate between domestic abuse and conflict, that they can more clearly see the impact on children, and that they were able to link the Reducing Parental Conflict toolkit to how they could use this with families."

– Staff member
"Thank you for presenting a powerful and thought-provoking message in a visual way. The fact that it was interactive kept me engaged throughout."

– Staff member
"I thought this session was excellent. I have been to other theatre group sessions in the past and this one outshone them all. Thoroughly enjoyed the session."

– Staff member