All news
Earlier this month, Geese, alongside Dr Dawn Bradley, delivered a dynamic training event for primary and secondary school teachers commissioned by the Warwickshire Virtual School. Geese worked with Dawn, who is an EMDR trauma therapist and Educational Psychologist specialising in supporting children and young people with attachment injuries and trauma wounds in schools, to create this bespoke training event. The day-long training involved keynote presentations from Dawn, an interactive theatre performance by Geese which brought the theory to life and plenty of opportunity for discussion, reflection and questions.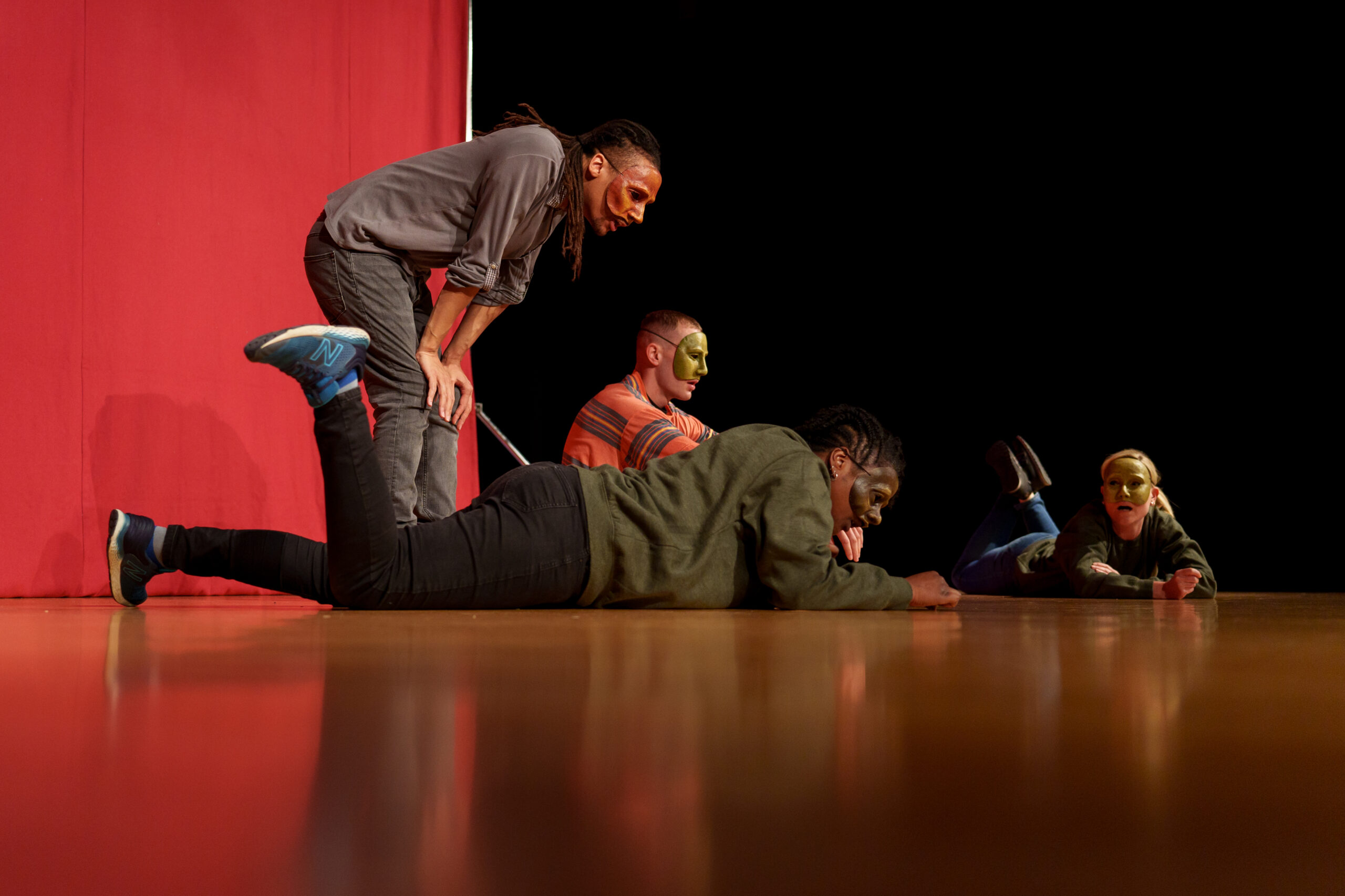 The day centered on raising awareness of the experiences of children who are, or have been, involved in the Social Care system with the aim of facilitating better educational outcomes for our most vulnerable children and young people.
The content focused on:
Understanding the function of presenting behaviours
Understanding the links between behaviour and past trauma
Responding effectively to children who have experienced trauma and who are navigating challenging family dynamics and the social care system.
"Attended the most thought provoking, brilliant training yesterday with Geese and Dr Dawn Bradley. Thank you for vocalising teacher thoughts around the pandemic so wonderfully…very moving. More people need to see your training!"

Participant
"Feedback from the recent audiences in Warwickshire were that this event included powerful portrayals, and passionate people combining both theatre and theory. This led to participants feeling they had greater insight, different lenses of understanding to look through, and a desire to deliver practice differently. This way of learning is truly unique as it stimulates many parts of the mind and also creates visceral responses. For the audiences that attend, the links in memory of this experience won't easily be forgotten in the future."

Dr Dawn Bradley
Are you a school, college or academy trust looking for training exploring attachment needs, trauma, or relational care in primary, secondary or post 16 Education? Whatever the topic, we can create a bespoke performance to suit your training needs. Get in touch with us for more information!