All news
Earlier this month our Staging Recovery ensemble performed Home Ground, a Creative City Project generously supported by Birmingham City Council. The performance explored the theme of 'home' and was based on stories gathered from people from different communities in Birmingham.⁠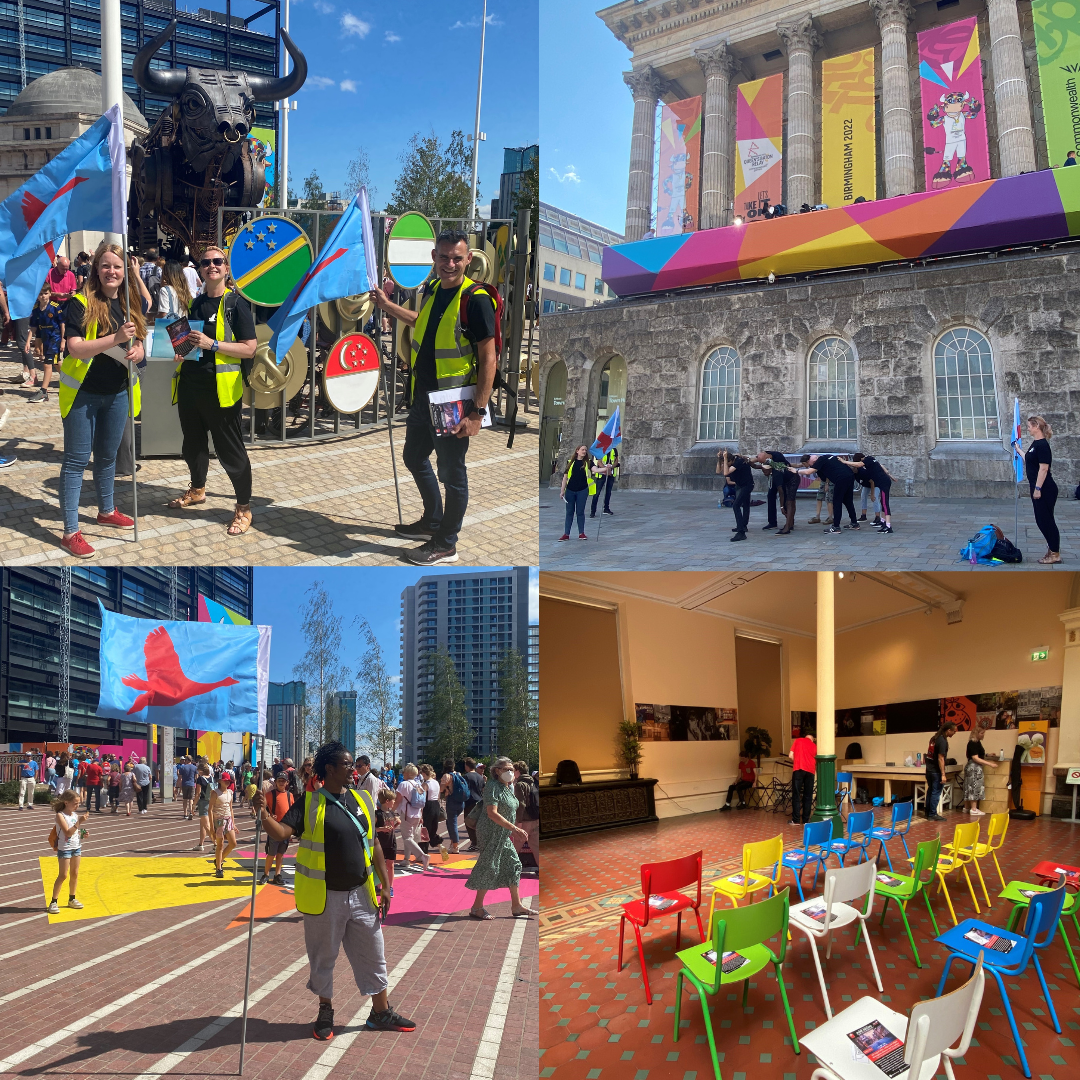 On 3rd August, Staging Recovery performed scenes from Home Ground throughout Birmingham city centre. They performed at some iconic sights, including in front of the Library of Birmingham in Centenary Square and in Victoria Square. The city was bustling with people celebrating the Commonwealth Games. It was a glorious day in the sunshine, and the ensemble were joined by the Geese team, who waved the Geese flag and engaged with audience members throughout the day. Watch the highlights video below!
On 4th August, the ensemble presented two performances at Birmingham Museum and Art Gallery. Both performances were received with an overwhelmingly positive reaction by an invited audience and museum visitors who joined us on the day.
"It was the best day ever. Without Geese, I don't know where I'd be. I had a great time performing, it's tiring but it's worth it."

– Staging Recovery Ensemble member
"Staging Recovery rose to the challenge and privilege of being part of a festival that celebrated Birmingham. It was a joy to share the thoughts and feelings of so many varied voices that are often left unheard. I'm very proud to have been a part of it."

– Andrea, Participation and Inclusion Manager, Geese
"Home Ground was amazing! I found the piece to be thought-provoking and extremely well performed."

– Audience member