All news
In March, our CEO, Andy, and Practitioner Team Manager, Emma, travelled to Sydney, Australia to deliver a 3-week programme of work for Corrective Services New South Wales (CSNSW). CSNSW runs the state's correctional centres, supervises offenders in the community, and delivers programs to reduce reoffending, support reintegration and build safer communities.

During their time in Sydney, Andy and Emma performed Stay, delivered 3-day and 1-day training events, and spoke at the Arts in Criminal Justice Symposium. 350 CSNSW staff had the opportunity to participate in these events, and Andy remarked that the groups were all "brilliantly engaged and keen to integrate more creative methods into their practice".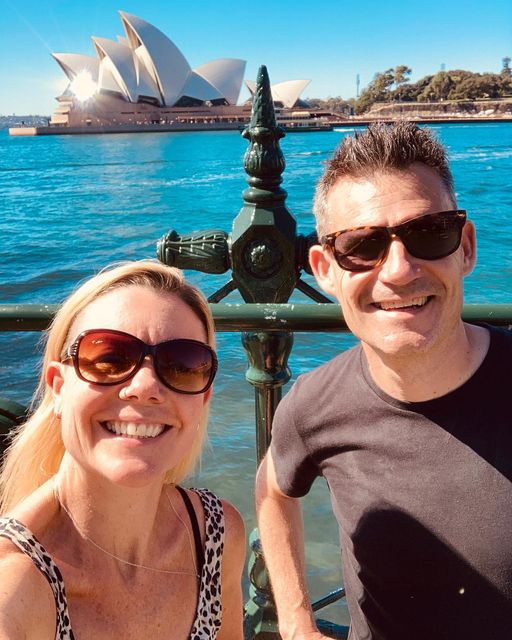 The programme had a clear impact upon those who attended, and the feedback received was overwhelmingly positive:
"This was the BEST training I have ever attended. Andy and Emma were sensational, and the training offered incredible insight into how we can effectively introduce, practice and implement creativity in the work we do. I am very excited to take the added learning opportunity and bring it to the field. Thank you so much to everyone involved for bringing Geese to our shores, our department and hopefully future practice." – Participant, 3-day training course

"The 3 day training was so valuable to the work that we do and I was honoured and so thankful to be able to attend. Both Andy and Emma built safety in the room beautifully, which allowed for participants to be comfortable enough to take part in every activity. Thank you for this amazing opportunity and I look forward to combining this into my work model." – Participant, 3-day training course
Reflecting on her experience of working in Australia, Emma commented:
"What an incredible opportunity to work with staff from the Corrective Services in New South Wales. The response to our work blew me away and exceeded any expectations I had. It was extremely encouraging to not only envisage how the service might develop their creative output and offering to people in prison, but to already be hearing about people using our methodology and experiencing positive results. Highlights include the impact of the work, the energy of the staff, a tour of a prison, visiting the glorious Blue Mountains and sucking tea through a TimTam biscuit."
We are delighted to expand upon our portfolio of international work and continue to raise the profile of arts in criminal justice.